What's summer without ice cream and mangoes??
Anyone who knows me knows I love my mangoes and who doesn't love ice-cream?
Unfortunately gone are those days when I could indulge in the creamy sugary delight without giving it a second thought. I now find it tough to put something in my mouth without reading the ingredient list, the nutritional info and the calorie content..and after that exercise it just gets tougher.
So give up on ice-cream? Noooo no noooo.
Just modify it to make it not just healthy but also fresh, organic and even raw..
Yes you got it right, Healthy Organic Fresh and Raw Ice-Cream..
Here is what I did:
Ingredients
1. Coconut Milk: 2 cups (I grated coconut minced fine with 1.5 cups of water)
2. Cashew Milk: 0.5 cup (1 tbsp cashews soaked in .5 cup water and minced in the food processor)
3. Date paste: 0.5 cup (5-6 dates soaked and minced with water in food processor)
4. Mango Pulp: 1-1.5 cup fresh mango paste
5. Lime Juice: 1 small lime
6. Basil leaves: 4-5 chopped
7. Raw Agave Nectar: 1 tbsp or as per taste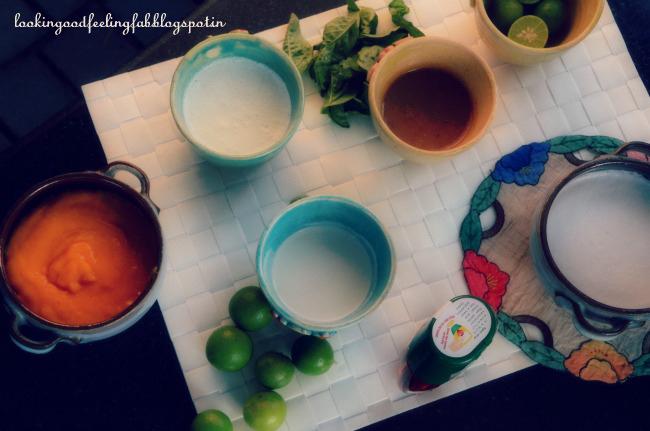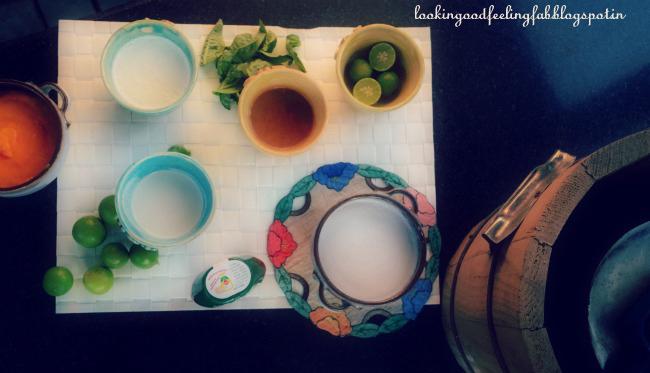 Method:
1. If you do not want the graininess strain the coconut milk, I left it as is...I like the good stuff.
2. Mix everything together.
3. Pour into ice-cream churner.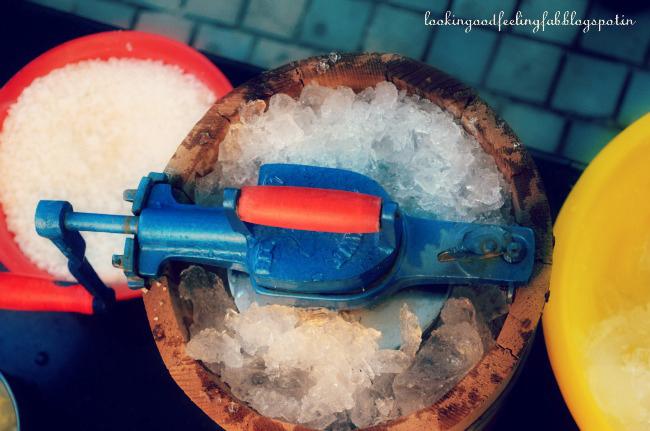 4. Give your arms a workout...churn churn churn
5. Yummy goodness ready to eat..
I topped my ice-cream with some fresh chopped mangoes and a drizzle of honey.
So that's my healthy, organic,  fresh and raw ice cream.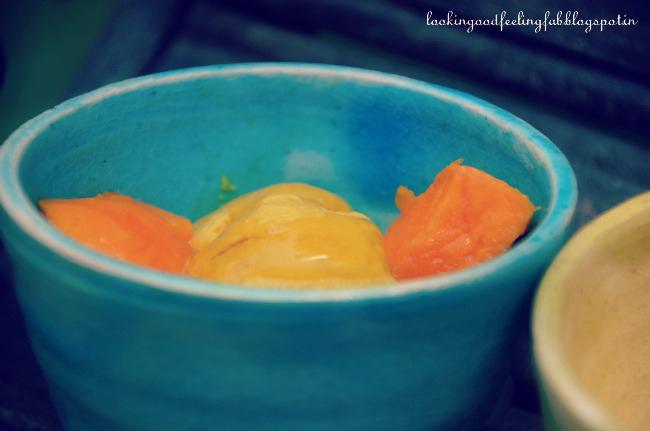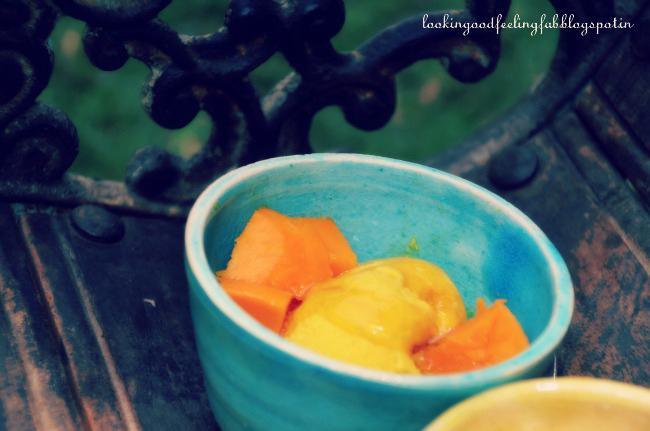 So are you going to give HEALTHY RAW MANGO ICE-CREAM a try this summer?
want to look good and feel fab always?? Join us lookingoodfeelingfab.blogspot.in