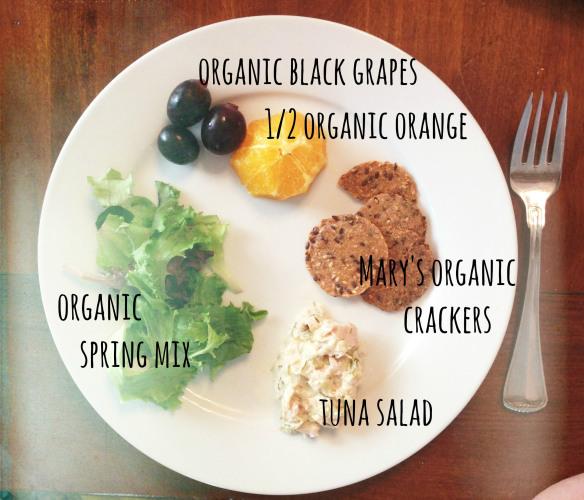 I've been getting a lot of requests for examples of what I feed my kids every day.  I'll try and do a better job at posting these more often!
organic fruit – from Kroger
crackers – Mary's Organic Gluten Free rice crackers – from Costco
tuna – "Wild Planet" wild caught, low-mercury, in BPA free can – from Costco.          I mixed in organic mayo, sea salt, & 2 grated "Bubbies" dill pickles
organic spring mix – from Costco                                                                             Henry doesn't like dressing, but you can always make a simple one with yogurt, olive oil, and a bit of honey that kids love!
I ate the exact same things, just piled on top of each other over a ton of greens!
live well. be well.