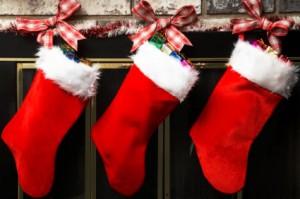 It's the most wonderful time of the year, unless you're struggling to figure out what gift to buy the world traveler in your life. Finding the perfect gift for someone who's constantly on the go isn't easy. Finding something that's actually good for them is even harder. 
The ideal gift for a frequent traveler is something that shows that you understand that all those trips across time zones, whether for business or pleasure, can be grueling. With that in mind, here are some healthy gift ideas just in time for the holidays (and you don't even have to open the Skymall catalog!):
Ergonomic luggage – Anyone who's ever dragged their rolling suitcase sideways through an airport terminal knows the value of a high quality piece of luggage that doesn't put stress on your body.  TravelPro is a good brand, but there are others as well that will reduce stress on your neck, spine, shoulders and wrists.
Pedometer – Did you know we're supposed to walk 10,000 steps a day? Maybe you hit that number of you're walking up and down the Champs Elysees, but how would you know? Buy your loved one a pedometer so they know how many steps they've taken (and whether they've  burned enough calories to enjoy that rich French dessert). Better yet, get her a Nike+ Fuelband, which tracks your activity all day and lets you know how you're doing in terms of keeping moving.
Comfort for the shoulders and up – If someone travels a lot, they're very likely sleeping on a plane. And that means they need a neck pillow so they don't wake up on the tarmac in Hong Kong with a stiff neck that doesn't go away for two days. You also might want to think about getting them "cooling eye mask" to ease those puffy jetlagged eyes.
Socks – Nothing says "comfort of home" like comfortable socks. How about cashmere socks to keep your feet warm on a cold night. Or maybe some top-of-the-line compression socks, which can prevent tired legs, not to mention prevent blood clots and DVT on long flights.
Green Tea – There's plenty of evidence that green tea is a better energy booster than coffee; it can energize without getting your blood pressure popping, and has numerous other health benefits. A nice gift box of green teas is a great gift for the traveler who has just about everything.
mPassport – Yeah, we're a little biased, but this is a great gift that lets someone know you care. mPassport is a mobile medical passport that allows travelers to find healthcare providers and schedule appointments, locate emergency services, hospitals and pharmacies and translate medications and medical terms into their native language.