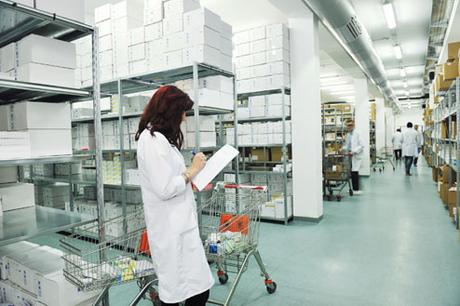 Low margins, falling reimbursements and rising costs – all in an increasingly challenging regulatory environment – have supply chain managers across the medical device and healthcare marketplace facing a tough new world.
The message was clear at April's LogiMed USA global supply chain conference. The challenges already in place, coupled with such chronic conditions as hypertension and heart disease, high cholesterol and obesity, will continue to drive healthcare spending. Atop that, the nation's aging population will only hasten utilization.
This leaves organizations across the medical device and healthcare supply chain environment facing a new financial reality, according to event speakers, who explored post-M&A supply chain integration, provider and manufacturer collaboration, regulatory requirements and global network optimization, supply chain benchmarking, and how to bring more value-add to the supply chain.
Healthcare presents a mixed spending patterns. For example, though healthcare spending growth has slowed, from 11.5% CAGR in the 1970s through 2000, to 7% CAGR from 2001 to 2008, and less than 4% through 2012, according to the Centers for Medicare and Medicaid Services, the senior market is set to explode. Some three million seniors on average utilize healthcare three-fold more than younger consumers, according to statistics. In 2010, they were 13% of the population, accounting for 36% of American healthcare spend. In the next 15 years, seniors will be one-fifth of the U.S. population, with an unknown but growing spend.
On the other hand, the Affordable Care Act, which will speed the move from in-patient to out-patient services, and other value-based healthcare initiatives created to improve health and utilization, could cut some spending patterns.
Speaker presentations were supported by findings from LogiMed's recent "Improving Efficiency in the Medical Device Supply Chain for 2015 and Beyond" benchmarking white paper, which surveyed 41 supply chain executives from medical device manufacturers.
Production, storage and transportation of a wide range of products, often in climate-controlled, hazard-free or even sterile environments, can chip away at profit margins. This comes atop more stringent regulatory and security needs, and a 2.3% medical device tax that went into effect in 2013 under the ACA.
Moreover, shipping costs consume from 1% to 19% of revenues, respondents noted, and costly last-minute deliveries and low inventory turnover tend to drive higher shipping and logistics costs.
The confluence of cost drivers is leading some to seek improvements in supply chain efficiency, new software, partner relationships or vendor-managed inventory as ways to curb costs, the report noted.
Additionally, such cost drivers as carrying costs, inefficiencies, freight, sales, inventory management – and their cumulative effects, tend to boost costs, according to "Field Inventory in the Medical Device Market," a report from Medical Tracking Solutions Inc.
Carrying costs related to inventory management include rent, depreciation, utility costs, insurance, taxes, etc.; warehouse, third-party storage, distributor and rep warehousing; space required for patient care in medical centers; and cost of deterioration, loss and obsolescence. Atop that are costs of actual inventory, mostly in consignment, loaners, trunk stock, warehouses, field service depots and vans, evaluations and medical education.
"Inventory and inventory management are a key driver in the cost of medical devices," according to the company's presentation.
Additionally, notwithstanding high inventory levels, next-day shipments account for more than 75% of medical device manufacturer shipments, whether that's return of implant loaner sets. Changing half of next day shipments to second-day shipping can reduce freight bills by 35%, Medical Tracking Solutions reported.
The cumulative effects are steep. Logistic accounts for 40% of medical device costs, with freight accounting for 2% to 2.5% of sales, the company noted.
Organizations can improve operations by increasing efficiencies. This can include decreasing inventory, reducing customer service requests to decrease touches, streamlining distribution complexity, and engaging 3PL to encourage operational management of demand and reduction of errors caused by complexity.
The healthcare marketplace is only expected to grow more challenging and costly in the coming years. Improved logistics and inventory management can help medical device and healthcare organizations soften the impact – and maintain a healthy bottom line.
To learn more, download our white paper "Eliminating Wase in Healthcare Supply Chains" and learn how implementing LEAN can help you improve your healthcare and medical supply chain.