Although we have had a pretty mild winter here in the Northeast, colder temperatures can still wreak havoc on your skin. About a month or so ago, my lips were chapped and my skin was driving me nuts. So I tried a number of products and found a few that I really like that remedied my dry, itchy skin.
One of the first things I wanted to do was find a body scrub that would eliminate dead skin that wouldn't irritate my sensitive skin. And then I found Burt's Bees sugar scrub. Even the driest patches of skin felt polished and amazing after just the first time I used this scrub, which contains all natural ingredients. I chose the honey and shea version of this scrub, but there are a number of varieties of this scrub. This isn't a product you want to use everyday and I also wouldn't use it on my face -- it's too rough to use on the delicate skin on your face. You can find this product at most drugstores.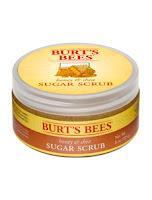 After using a scrub, quench your skin with moisturizer. I really love St. Ives lotions because they contain all natural ingredients and they make my skin feel great. I prefer the Naturally Soothing Oatmeal and Shea Butter and the Intensive Healing lotions. This product is also available at most drugstores.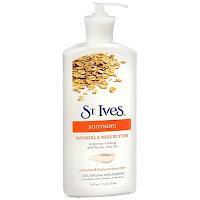 When my lips got chapped beyond repair with a chap stick, I turned to vitamin E oil. After washing my face at night with warm water, I gently scrubbed my lips with a toothbrush and then applied the vitamin E oil. Don't scrub your lips every day, but you can use the vitamin E oil as often as you desire. I used a drugstore brand of vitamin E oil, but I found that Target, GNC, and other drugstores have their own vitamin E oil lines.
When it comes to keeping my face from getting dry all year round, I use a pricier product line: Dermalogica. I've blogged about this company's products before, but I found that they just work so well for me. I love, love, love Dermalogica's Daily Microfoliant (see my previous blog about this product). I don't use this product everyday, but a Dermalogica product I do use every day is the Active Moist. I apply it to my face after cleansing. As I mentioned, these products are much more expensive than the other products in this blog, and they also cannot be purchased in drugstores. Many spas carry this line, however I purchase Dermalogica online and there are many websites you can find them at discounted prices, including WhatGreatSkin.com.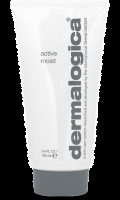 I really love these products and have found that they really take great care of my skin. Are there any products you find work really well to keep your skin smooth and hydrated?