Featuring Millwall FC and the importantce of  Duty of Care
Happy Easter Everyone


Wow how fast did Easter come around this year ! Yes its early, we have sent out a few notices about the Easter working for RTS but if you need to double check again then please take a look Easter Working Notice  HERE. 
---
Duty of Care
It seems that the waste and resources industry is going through a period of change. There is a big clamp down on waste crime and a  push from the Environmental Department that all businesses must have a Duty of Care (DoC).  RTS Waste always include a DoC for our customers free of charge,  this is a reminder that you must retain a signed copy yourselves and ensure a copy is returned to the  [email protected]  email or by post to; Customer Service,  Unit 1 Stockholm Road , Bermondsey, London, SE16 3LP
To clarify, a Duty of Care document will confirm that RTS Waste is a licensed waste carrier that will take all steps to treat your waste according to the Waste Hierarchy. Specific details include;
What waste collection services you receive ( Size of bin or bags)
The frequency of collection (daily, weekly, fortnightly)
What type of waste is collected (general waste, dry mixed recycling etc.)
---
Waste Reports and Segregated Collections
The Environmental Agency has released provisional 2015 Q4 packaging data, showing most material met their targets. In Q4 2015 RTS Waste recycled 331 tonnes of Paper and Cardboard and want to be able to extract more of this packaging from your Dry Mixed Recycle bins. The worrying fact from this EA provisional data also saw a jump in the latter weeks of 2015 that Glass recovery was not as high as previous months. Glass is one of the heaviest waste types that our bin men are faced with in their day to day work. To prevent overweight bins and for us all to be better at recycling, RTS are encouraging separate Glass collections. This enables the glass to go straight to a dedicated glass recycle plant and means less contaminated waste in other bins. If our bin men find contamination in your bins there will be a notice placed in a clear envelope on your bin and where possible a notification email will be sent out. Removing bulky heavy waste into separate collections can reduce the quantity of waste in your general waste bins and potentially reduce the number of collections required. This can lead towards a more cost effective solution, it will also  improve environmental impacts for your business. So if you have ISO 14001 then this will contribute to your environmental targets.  For more information visit our website:   RTS Waste Services   For Orders, Quotations or Queries call 0207 232 1711 or email [email protected]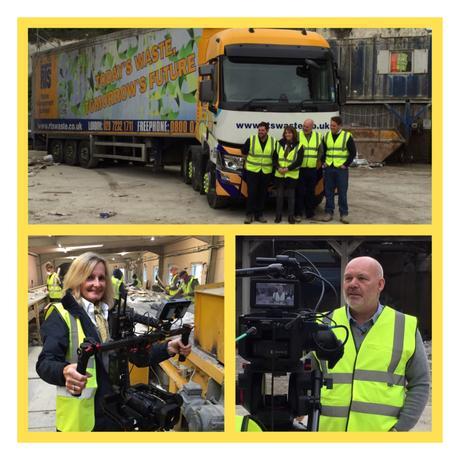 CLICK LINK TO SEE VIDEO NOW

 If every single one of us can do just a little bit more at separating our waste, this applies at home as well at our work places. You can SAVE MONEY, and SAVE our Environment too "TODAY'S WASTE TOMORROW'S FUTURE".    Where possible the waste is separated and reused and recycled or as a resource for renewable energy. Like most industries we have clear direction to work towards.

Zero landfill IS achievable!
---
Our Extended Family 
This is a simple summary of a couple of members of staff and lets you know a little about their personality. In this edition of our headline NEWS we would like to introduce two members of staff that not many people speak to but their work is valued and at RTS we believe relationships with our customers is built by you getting to know us better.
Sam D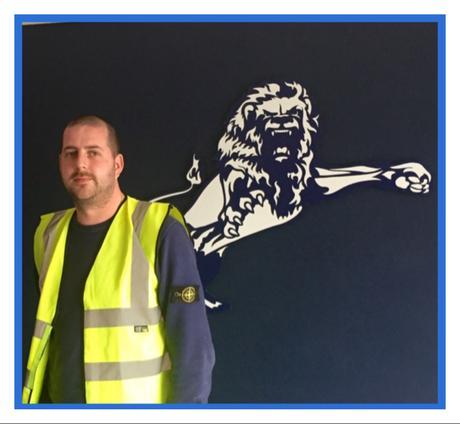 Sam has been with RTS Waste for 8 years. Starting as a drivers mate on dustcart rounds clearing waste in London,  getting up at 4 am in the morning.  Sam knows our long term and new customer sites really well; recently he has transferred in to the transport office and has been using this first-hand knowledge to adjust some of the logistics of our General, Dry Mixed Recycling and Glass rounds. RTS are always trying to optimise rounds; to reduce our carbon footprint and still give our customers the best possible service, with improvements to recycling rates with separate collections being encouraged where possible.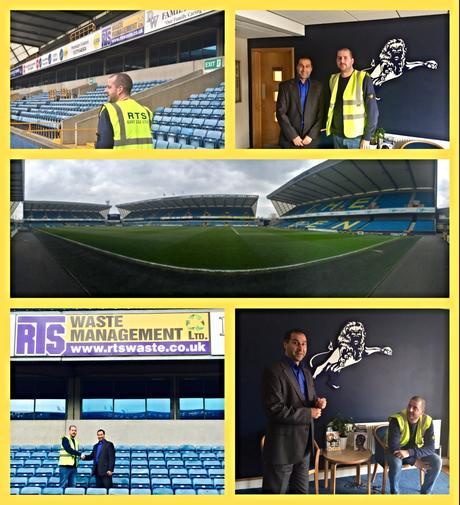 Outside of work Sam's favorite movie is "Goodfellas" a film often regarded as best film of all time!  and enjoys the American series "Sons of Anarchy".  Sam's absolute passion is his football, like a lot of young lads his dream was to be a football player.  RTS Waste's London bulking station is located right next to The Den, Millwall's stadium and that is why some of the staff have a connection to the club. It goes without saying though, that many other clubs are also supported. Today Sam is a lifelong Millwall  fan, it was great timing to take Sam to meet the legend player of the club Jimmy Carter when RTS unveiled its latest advert at "The Den".
Jimmy Carter was an integral part of the team which gained Millwall promotion to the top flight in 1987 – 1988 the first ever in Millwall's 100 year history. Jimmy also played for Liverpool, Arsenal and Oxford United. When Sam walked through the tunnel into the stadium he said "it feels eerie being so quiet, when I am in The Den normally it is rocking!" There is talk on current performance that  Millwall has the potential to  get into the Championship for next season.
Chrissie  O'Brien
Assistant Accountant who has been with RTS Waste now for 2 years in January. Chrissie is a head down type of girl that is on a mission and loves a challenge in everything.
Best and worst part of the job: As Assistant Account there is a pressure to get schedules of "money in and money out" delivered to the Financial Director on a regular basis.  It is this pressure that Chrissie thrives on. The irritating elements of her work is  reconciling credit card purchases. The Accounts department looks after the Mobius Recycling Group as well as RTS Waste, Crossways Recycling and our Somerset transfer station called Wasteology Limited. Other members of the Accounts team are Credit Control; Nicola Butt and Purchase Ledger is Violeta Brown.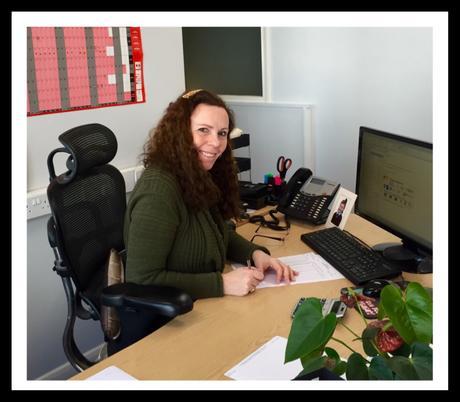 Something that not many people know about Chrissie is that she nearly became a black belt and wanted to start teaching martial arts; Jiu Jitsu with her partner. Chrissie was enjoying this hobby alongside her two sons when she found out she was pregnant and had to give up the ambition of becoming a teacher of Jiu Jitsu. The O'Brien family has now grown since that moment in time, with a bunch of wonderful children ranging in age from 27  to 6  which certainly keeps Chrissie busy at home. Balancing work and being a mom is still not enough of a challenge,  Chrissie pushes herself further with studying for her Association of Accounting Technician qualification. This will be one step closer for  Chrissie achieving her dream job of becoming an Accountant.  Having ambitious and positive staff in the office is great to have at RTS.
And on that note it is just left to wish everyone a very Happy Easter.