Canadian pop princess Avril Lavigne is back with her first new single in five years, and we're here for it!
Head Above Water is a driving pop ballad that features a piano track and strings that compliment a powerful vocal performance from the six-time Juno award winner.
Lavigne's battle with Lyme Disease has been well documented in recent years and it was during one of her toughest moments that this new single and the start of her upcoming album were born.
In talking about that time and her inspiration, she said: "One night, I thought I was dying, and I had accepted that I was going to die. My mom laid with me in bed and held me. I felt like I was drowning. Under my breath, I prayed, 'God, please help to keep my head above the water.' in that moment, the songwriting of this album began. It was like I tapped into something.". It's a powerful and heartwrenching scene to imagine. And we're glad that she's here to share it with us.
We fondly think of Avril Lavigne's pop prowess with hits including Complicated, Girlfriend, Here's To Never Growing Up, and Sk8er Boi, she's always known how to slow it down and hit us in the feels. Head Above Water follows in the footsteps of I'm With You and Keep Holding On and When You're Gone.
The difference this time around is that we know the story. It isn't the break-up of a teenage romance or the angst of a coming of age story. This is life and death. And it makes it hit even harder.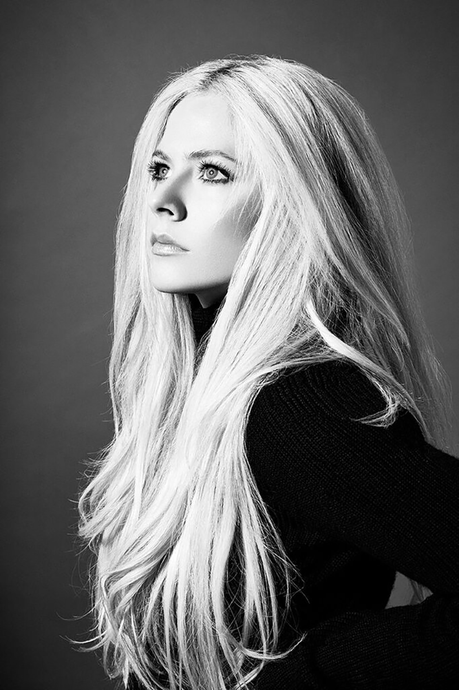 In combination with the new single, Avril is continuing her effort to support those affected by Lyme Disease through The Avril Lavigne Foundation. To directly support the cause, a charitable t-shirt campaign had been launched that will raise funds to directly impact individuals affected by Lyme that wouldn't otherwise be able to afford treatment.
Learn more and see the t-shirts at TheAvrilLavigneFoundation.org.
We don't know the plans for more new music from Avril yet. But, if it is as powerful as Head Above Water, we can't wait.