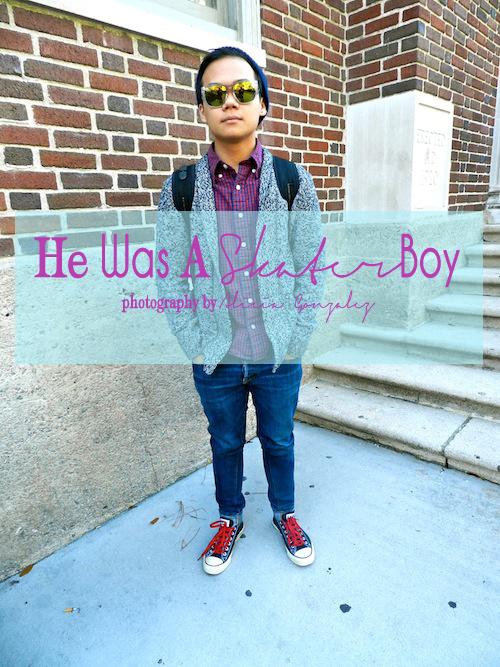 If you're one of the many wishing for warm weather don't fret, because here in Savannah the weather is dreadful. Spring break is over and school has become the usual monotonous routine. Nights are filled with studying to the max and mornings consist of irritating alarm clocks that break our peaceful dreams. Another school quarter, another day and another homework assignment, all of which might have you feeling out of sorts this week. My suggestion: dress like who you want to be. Sometimes it's fun to dress yourself into a different role, and it helps break up the monotony.
We all remember the overplayed but very catchy song "Sk8er Boi," by Avril Lavigne, and this week's Fashionisto had Sk8er Boi written all over him. I spotted him in my early morning art history class; he was the perfect burst of energy to get this week's column going. His look is fresh with a taste of urban and that's why I headed over to Urban Outfitters to find you just right the pieces. This gingham shirt is the foolproof way to get this look, and it's on sale! Pair it with a comfy cardigan like this one here. The skater boy look no longer consists of baggy low-rise jeans; nowadays skaters wear a form-fitting jean like the Levi's 511 Jean.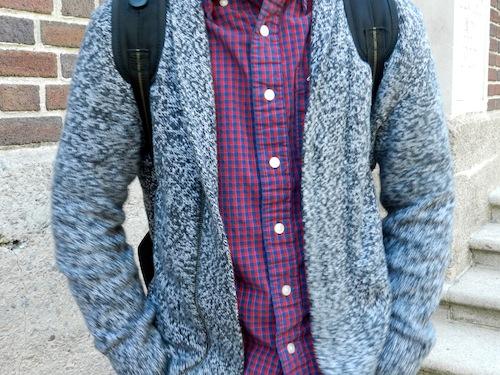 Looking for the perfect shoe to perform all of your skater tricks in? The Chuck Taylor Washed Canvas edition will provide you with the comfort and confidence needed to hit your feet every time. They come looking faded and worn, so don't get caught up in looking too polished. This look is meant to look urban. Finally, no skater would be complete without a beanie. I'm digging this multi-colored one here.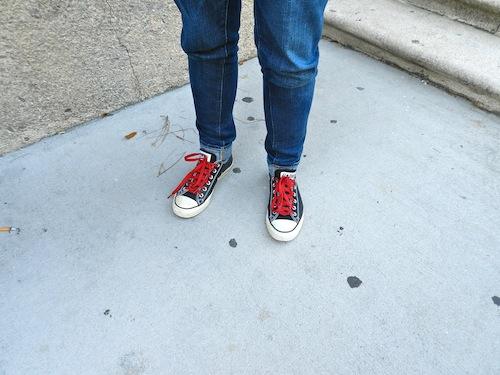 Hint: Dress yourself into a different identity. The great thing about fashion is that we can dress in all sorts of styles one day and completely change it the next. Think outside the box this week and dress like a skater boy. To accomplish this, pair a plaid gingham shirt underneath a comfy cardigan. Put on a pair of dark wash jeans underneath, slip on some Chuck Taylor's and cover your noggin with a beanie and you'll have yourself singing the lyrics to "Sk8er Boi" in no time.

Style On,
Alicia Gonzalez
Check out my article as previously published on CollegeFashionista:
http://www.collegefashionista.com/aliciagonzalez/lets-hear-it-for-the-boys-he-was-a-skater-boy/