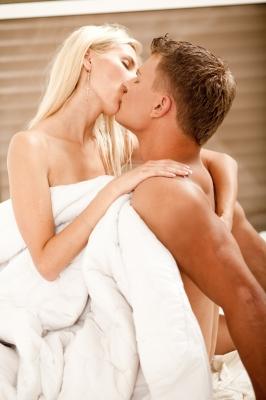 Our connection was instant; he was wearing black jeans, a tight pair of black jeans. He had a girlfriend but I didn't care, I wanted him and was about to do anything to make him mine.
I was sat on a bed in a high dependency unit and sad and he definitely cheered me up.
Every day for months I wanted him. And he wanted me. We became friends.  He could walk into a room and my heart would race, butterflies the lot. I would look at his lips and wonder what it would be like to kiss him.
His eyes looked right into mine every time he spoke to me.
The night I was released we went for a walk and he told me he liked me. We kissed. That first kiss was the single best memory of my life.
His touch, his warm hands, and his tongue. The way he couldn't stop, and I didn't want him too.
Then and there we decided to start something. He had a girlfriend but I didn't care. I had seen her. His dog treated him better.
For six months it was phone calls only, talking, and dirty talking. I was a big fan of that till one day he came to get me over 100 miles to save me from the dragon (my mum).
Back at his the girlfriend went to work and I told him straight. I had let him take me home because he was mine. That meant the girlfriend needed to get the hell out.
She had already lost him.
In the first month we were together every chance we got we had sex, over 90 times in fact.
When the carpet burns stopped hurting, I became his flexible friend. If I didn't have my legs over my head, or his head I had something in my mouth. We averaged about three times a day sometimes more.
If the girlfriend went out we were at it.
He was an addiction and I didn't care that he had a girlfriend or what she would have thought.
Two months down the line we were still sneaking about, I would get him on walks or drives and his bonnet took a beating. If there was anything around he would tie me to it and take me any way he wanted. We were like animals.
When his girlfriend eventually found out I didn't care. I was glad. She deserved it.
She was shouting and screaming and for me it was just a case of bitch shut your noise up and pack up and ship out.
She was devastated but my plan worked.
I knew the second I met him I wanted him and I knew I was going to have him.
His best memories are of our first kiss, the first time he saw his favourite underwear on me.
The night of multiple blowjobs and of me being tied to the car and taken with the help of his mate.
The carpet burns from doggy style downstairs as his girlfriend slept upstairs.
The night I gave him oral on my knees on the floor with my hands tied behind me as his girlfriend slept in the bed next to him.  I just didn't care.
Orgasms feel better when they are silent ones.
Being pushed up against the bathroom door while she thought I was in the bath, legs wrapped round his waist and going at it while she was talking to me about him being distant, and him sliding his tongue along my throat as she was talking crap and having to pretend I cared and he was out.
The sneaking, the high were all worth it and I don't regret knowing he had a girlfriend as I am now his wife to be.
This inspirational post was written anonymously and submitted to the blog. I have full permission to share this story. If you can relate to this post and would like to share your own anonymous post please contact me.