Orange pops to shimmery corals
The latest limited edition collection from MAC inspired by Hayley Williams.
The Hayley Williams MAC collection is undeniably bold and beautiful – just like her.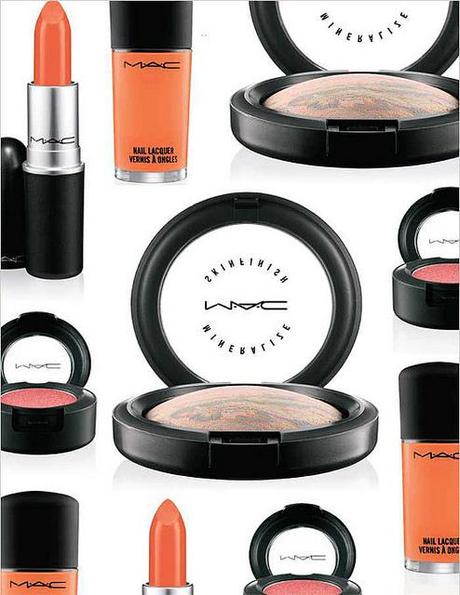 It consists of a lipstick, an eyeshadow, a nail lacquer and a mineralized skin finish.
Corals = New Red
Corals are the new red right now now as we move into the warmer months. Corals are fun and very inviting with a hint of tropical flare.
Hayley Williams' collection has several great items that are worth investing in this spring/summer.
Sounds like noise
It's the name of the lipstick in the collection and my favorite of the 4 items.
I simply adore a neutral eye with a coral lip in the summer.
This collection definitely represents Hayley well. The fire-red-headed teen is unstoppable. She also has no issues with bold, attention-getting looks.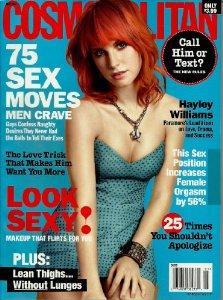 photo credit:
Cosmopolitan May 2011
Hayley's Orange Crayon
I think it's awesome that Hayley was able to take something so simple as an orange crayon and make it the focal point of her collection. Crayola-inspired makeup. Hmmm, sounds like the beginning of another MAC collection.
"M.A.C. was so interested in me just being myself. From day one, I said, 'Everything needs to look like an orange crayon.' I just feel like myself when I'm wearing bright colors. When I have orange hair or a touch of orange on my eyelids or something, it's like my safety net. The colors [in the collection] are just so good and I'm so proud of it."
Which is your favorite item from the collection? Are you into the orange? Or, are you sticking to neutrals and/or reds? Would love to know. Feel free to comment below.