This small painting, entitled "Hawk" is to be displayed in the Studio Artists Show at ArtHatch in July. It was inspired by the epic landscapes I now find myself surrounded by.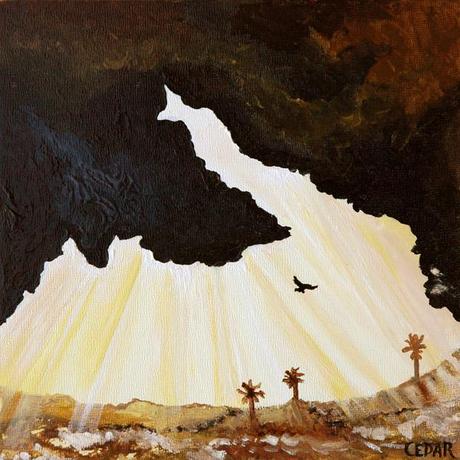 Hawk, Oil on Panel, 8 x 8", © Cedar Lee, All Rights Reserved
My family has finally settled in a new home here in southern California! We have a beautiful house with big windows, and an avocado grove in our back yard. Every day we see red hawks soaring overhead, and the little silhouettes of palm trees on the ridges of distant hills.