I had heard of this technique about three years back. While I am not the one to try all trends, this I have to admit piqued my interest and I decided to give it a try. It is called - Reverse Washing! Have you heard of it? I first came across it on social media, and then saw it in one of the magazines, and then it kept popping up everywhere ( Refinery29, Glamour). T he idea is to reverse the order of your shampoo and conditioner. Apply conditioner first, and rinse it out with shampoo.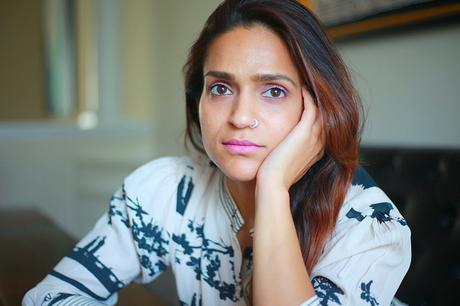 Here's the theory: Conditioner leaves behind a residue that can weigh your hair down, and make it dull, and lack volume. By reversing the order, you get the conditioning effects, and wash away the residue. As someone with thin hair, this sounded perfect for me.
When I received* these products to try from Influenster, I was so excited. I've used TRESemmé products several times in the past, but when I saw that they had a line dedicated to reverse washing, I wanted to give it a try.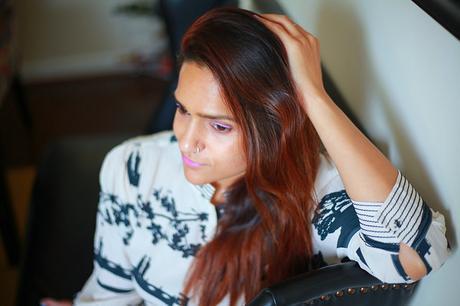 Since I have thin hair, I usually only apply condition on the bottom one-third of my hair however for this I apply it all through my strands while still avoiding the scalp. I leave it in for about a minute and before moving on to the next step.
Next, I applied shampoo DIRECTLY to my hair. (Do not rinse out the conditioner first, I think this makes a big difference!) If you rinse your conditioner out completely before applying shampoo, it will be harder to brush afterwords. By using the shampoo to rinse out the conditioner, it gently cleanses and removes excess weight, leaving hair more bouncy. Also if you have colored hair, like myself, you would be happy to know that this formula is completely color safe.
STEP 3: STYLE AS USUAL
Go wild with any hair style! A lot of you have asked me what I have been doing differently as my hair looks more voluminous and healthy. Now you know the answer. This process of cleaning definitely feels different from the traditional method. It leaves my hair soft, shiny, tangle-free and most importantly voluminous .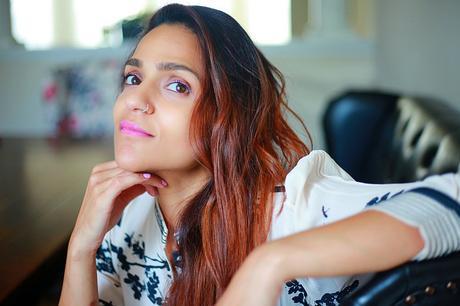 Personally, I think this product works excellently for fine, thinner hair, which gets weighted down very easily, or thicker, corse or curly hair that tends to be particularly unruly. In my opinion, Reverse Washing is a great addition to add into your beauty routine to help reduce buildup and residue that your conditioner leaves behind!
Have you tried Reverse Washing?
These products were sent to me for review purposes.
All opinions mentioned are my own.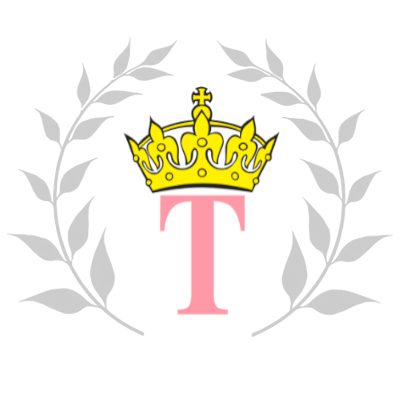 Blogger, Stylist, Storyteller, Fitness Enthusiast, Experimental Cook. If you have questions in any of the mentioned areas or have feedback, feel free to contact me at [email protected].