Hey Friends!
In the house I grew up in, we had a BOOTH breakfast nook.  Yep, it was like a cute little diner for all our breakfasts and homework assignments!
I think it's a great use of kitchen space and wanted to show you some fantastic examples of built in kitchen or eating table areas:-)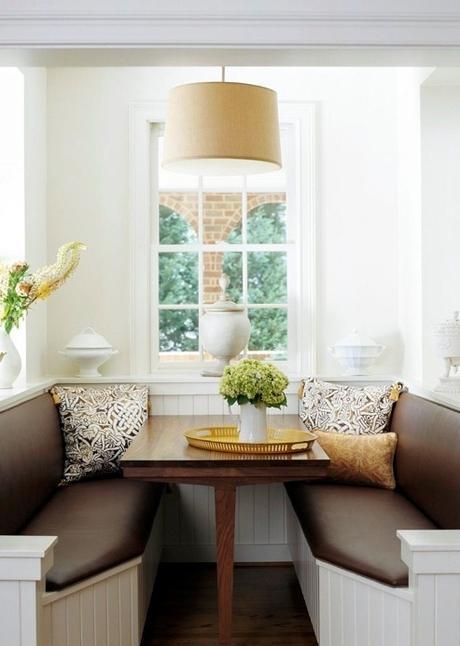 Indulgy
Ah, Seaside Paradise!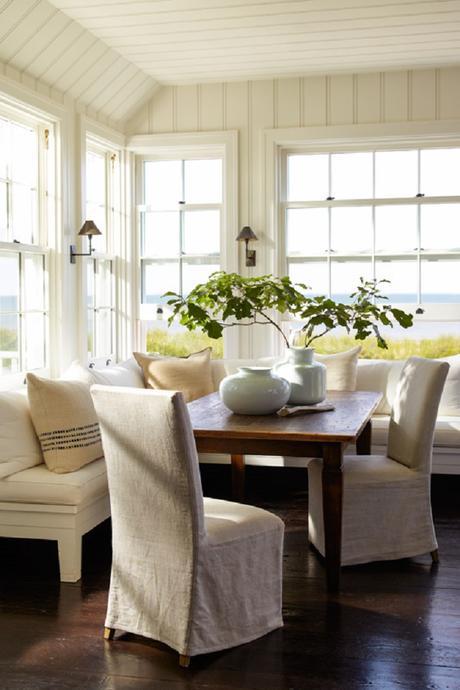 You can really save space if you plan it out right!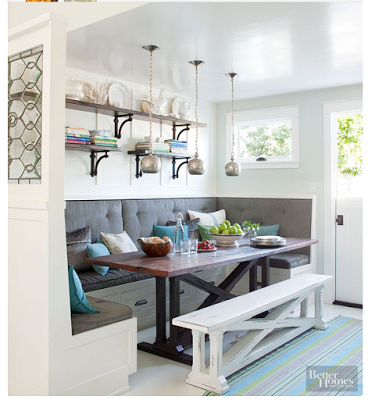 BHG
Hydrangeas make any home decor look special :-)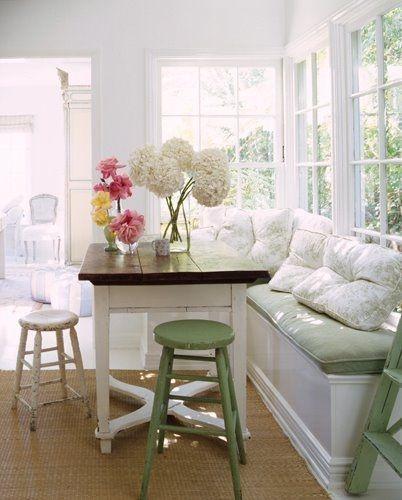 Just add a bench under the kitchen window and away you go!  Love the black white and green color scheme.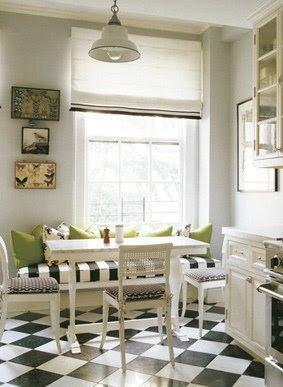 This red one below reminds me a lot of my eating area growing up....it was right in the kitchen.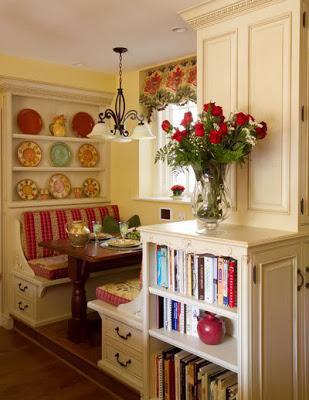 You can just create built in seats under a window for a perfect eating area!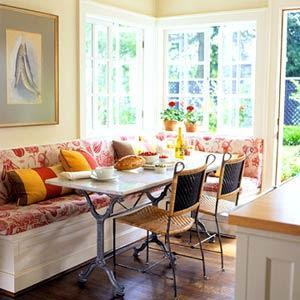 I love coral and turquoise against a white backdrop.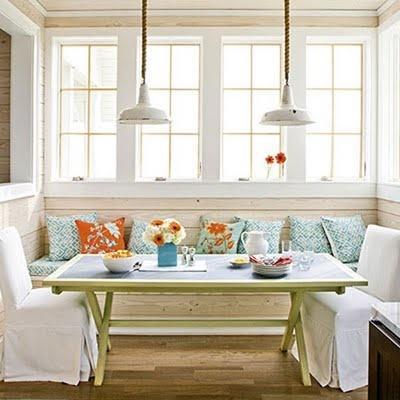 This table set up below could fit at least 10!  I like it :-)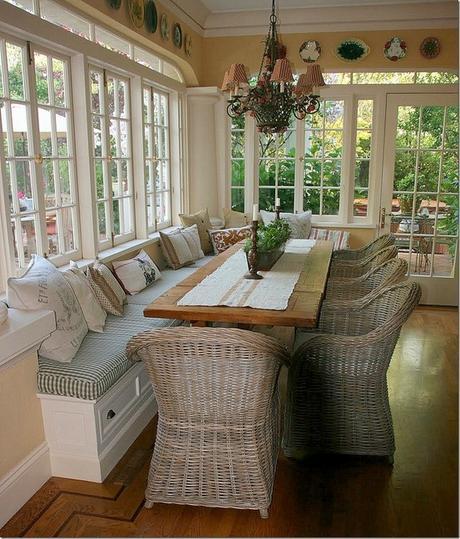 indulgy.com
What a great vignette - the wood beam ceiling is very cool!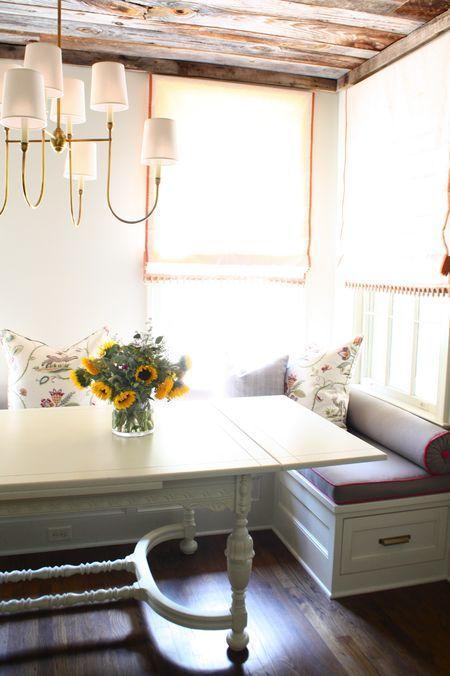 I love the knotted wood floor and that dark wooden table is LOVELY!!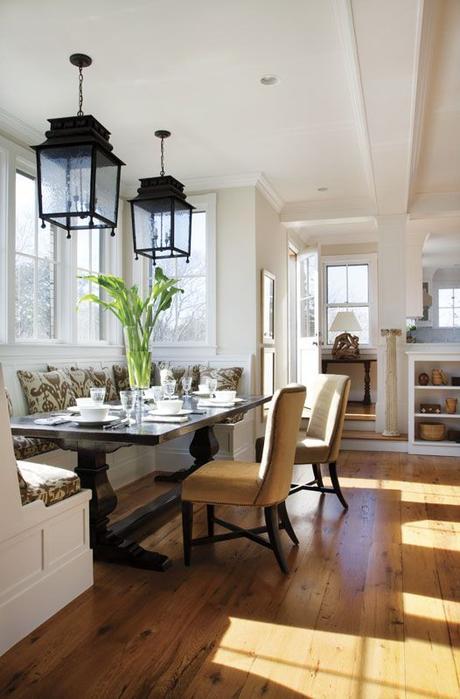 nehomemag
The view is just an extra - hee, hee.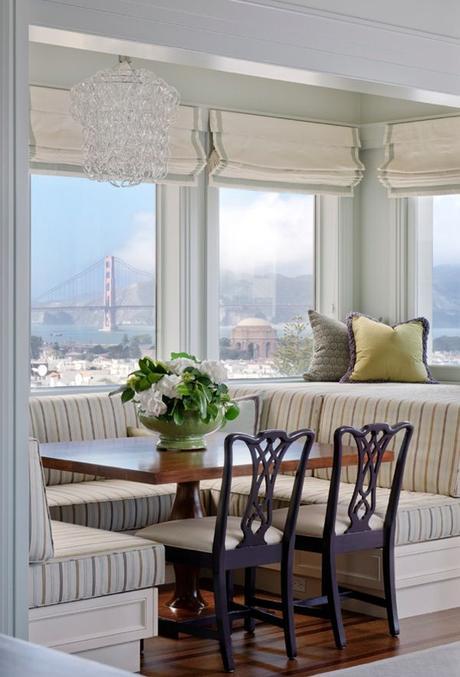 I might not eat a LONG time at this table (doesn't look super comfy!) but it sure looks elegant!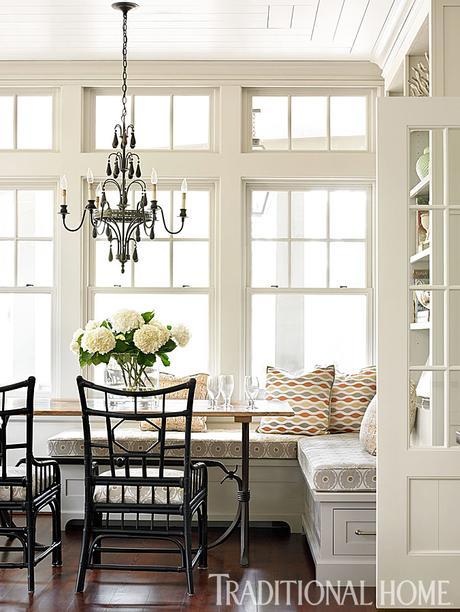 OK, maybe this one reminds me most of the one I "grew up" in :-)
All to say though, I really like kitchen eating nooks :-)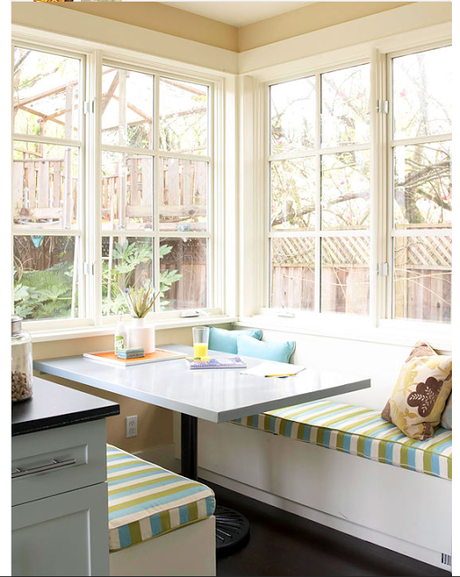 BHG
What are your thoughts??
Would you dislike having a "shared seat" or having to scoot in and out?  Or does the space saving coziness make a kitchen eating nook alluring for you?
Don't miss out on Selina's home decor tips and inspirations - Sign up to receive her once a week post :-)
Enter your email address:
Delivered by
FeedBurner
If you enjoyed this post, you can click the blue SHARE TO FACEBOOK button below :-) I'd appreciate it! You can also head over to WWW.CREATIVEJUICESDECOR.COM and sit back, relax, grab your cup of coffee and check out my other DESIGNER SECRETS and FUN CRAFTS on my blog. (Thanks my friends!)