Have you seen this yet?  I am constantly blown away by the things people do with our O'verlays.  Amanda Eck of Amanda Carol Interiors recently purchased some of our Greek Key panels and glammed up this 6 drawer MALM...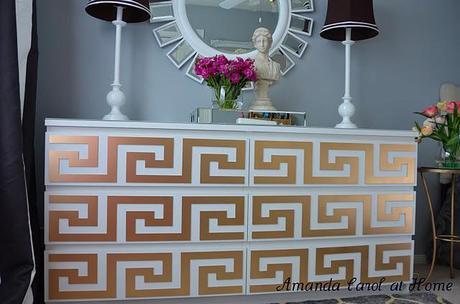 LOVE THIS!!!!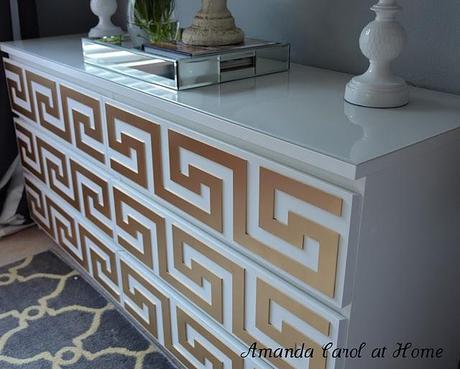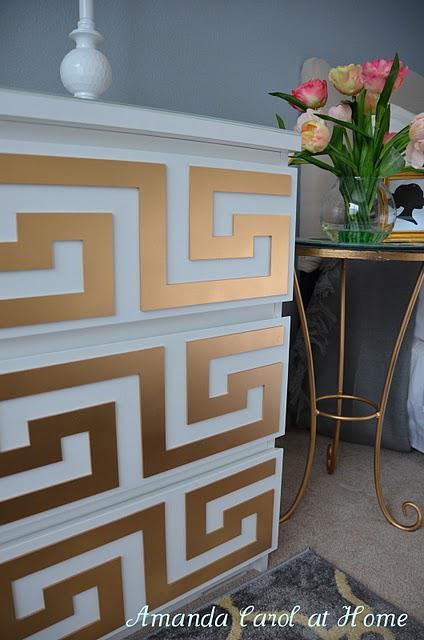 Check out her complete post on her stylish blog Amanda Carol at Home. She has tons of great tips and ideas! 
 This inspired me to get fancy with our new 1/2 MALM size (or 7"x14").  O'verlays is my job, so I do get jaded time to time trying to figure out how to "make them up".  I have been partially be putting off assembling all the new patterns, but I finally got to IKEA yesterday to pick up a MALM nightstand so I can take pictures for the website.  We realized we picked a bad time of year to launch our new size (back to school) when we went down a few weeks ago to get one and they were sold out.  Well, I have been working away for the past day  shooting the new pattern and sizes and made the "baby" for Miss Amanda's piece ...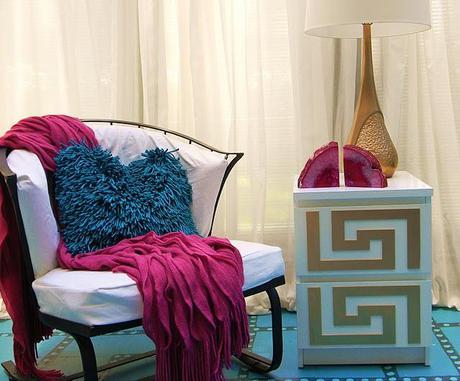 I was so excited I even went to town on the 1/2 sized Pagoda and Cheryle. (Please excuse my lazy lack or restyling.)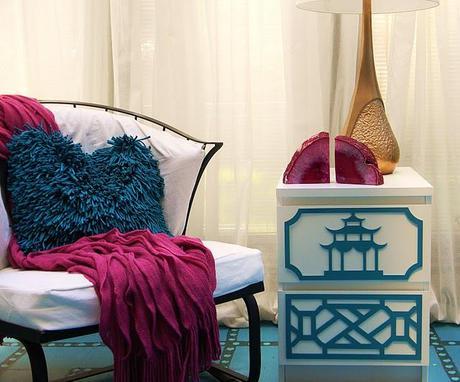 Please keep showing me what you do with your O'verlays!   It is soooo inspiring, and I'd love to share them.  If you have a completed project please send photos to

[email protected]

.  Let us know if we can share them on the blog or website. Thanks!