This is a Sponsored post written by me on behalf of National Trust for SocialSpark. All opinions are 100% mine.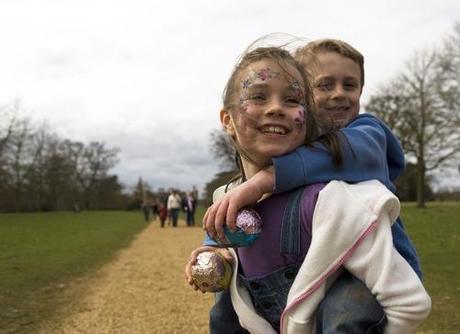 It's Easter Monday and what better way to enjoy than to Join in the Easter fun with National Trust. The 240 locations throughout the UK are joining up with Cadbury offering Spoon Races, Sack Races and of course, Egg Hunts! 
Easter is one of the most exciting holidays for my children and probably yours too! An egg hunt in the garden is a blast for any child, but with the majority of us in the UK having bite-size gardens, the trails of National Trust properties are well worth exploring! 
Hop on an Easter egg trail with National Trust and Cadbury to make your Easter weekend eggstra special this year for you and your family. To combine the joy of Easter with the silly-ness of April Fools Day, you'll also find locations having Fancy Dress and blind-folded races! Find a fab family Easter event for your crew.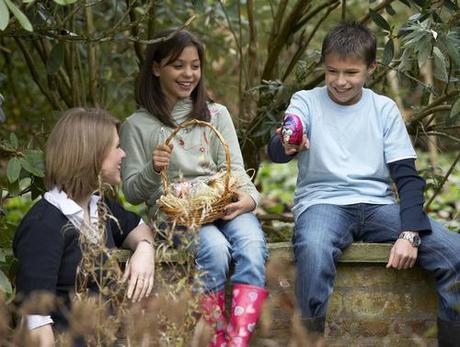 One favorite feature for my little artists is the Egg Head Competition. They are hard at work designing new Cadbury wrappers even as I type. The winner's design will be featured on an actual Cadbury Egg! 
If you miss the Easter events, fear not. There is something wonderful for your family every day. Spring is an especially wonderful time to venture out and spend hours discovering and exploring the many nature trails. Be sure to visit the National Trust website through any of the links provided within this post to find the trail nearest to you! With the National Trust's 50 Things To Do Before You're 11 3/4, you can keep your kids busy every day during the long school holiday! 
We're fortunate enough to live just minutes away from The Vyne in Hampshire. If the sun keeps its promise and peeks out today, my family and I will be headed over to discover what flowers and birds have sprung up since our last visit and perhaps we'll even find a few eggs along the way!