Iggy Alfredo  it's time for us to have a sit down and let me tell you about yourself.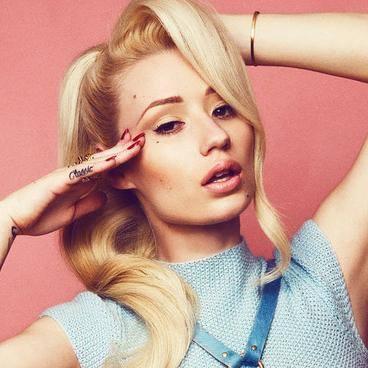 You're a rapper right but you can't clap back to Snoop Dogg? You have to get T.I. to talk to him, but you can SPIT and go off on a paparazzi. Nope I won't stand for it not today not every. Iggy Alferado it's time for you Fancy Fake ass to have a seat. Lets get into why Iggy Alfredo needs to have a seat below.
Iggy I like some of your music but lets call a spade a spade. If you were truly a rapper you would of went in on Snoop Dogg. There is so much you could of said from the white face he did to him painting his nails. But all you can say is that your dissappointed (-_-). See this is how I know you ass doesn't write your own lyrics because you can't even clap back. At least with Azealia Banks she clapped back to T.I. coming for her. This whole I'm dissappointed in you blah blah blah is annoying and I'm over it. Have a seat just have a seat. P.S. I think Snoop took it a little to far, but at the current moment I really don't care .