With the recent launch of the new iPhone 5 here in the US, this is the best time to update and try some of the best dog apps out there. Here are the Haus Of Paw's top 10 must-have apps that all pet owners should have, from medical advices to dog training, these are essential apps to your dog's health and wellness!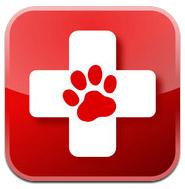 Pet First Aid 
By Jive Media, LLC. ($3.99)
This is a must have app that can save your dog's life in case of emergency!  It contains detailed descriptions and videos to illustrate many medical issues. For example: Choking, cuts or poisoning. So you can take good care of your beloved pet. It also records your pet's medical records such as vaccinations, medications and identifications. It can even track and graph your pet's weight!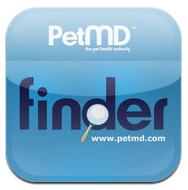 Pet Services Finder
By PetMD (Free)
Need to find the closest pet groomer? How about a Pet emergency clinic? Pet Services Finder App can help! By using your current location, the app can show you the closest services by zip code. Reviews for each services helps to you make the right decision.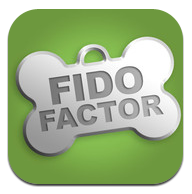 Fido Factor
By Appetyte (Free)
Ever gotten kicked out of a store because you had your dog with you? With this app, you will never feel restricted again! It provides all dog friendly locations such as restaurants, hotels, dog parks, bars, etc along with detailed information on leash rules or fees. You can also write reviews, add locations and rate the places you visited.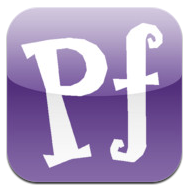 PetFinder.com 
By Phunware, Inc (Free)
Find your potential pet in more than 13,000 shelters with more than 290K archives of dogs. You can easily narrow down searches, look at pictures, favorite the pet you like or even share it with your friends. This app will save you time from going all over the place in search of your potential pet.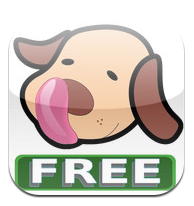 iKibble Free 
By Llamaface
Have you ever wonder what food your dog can or cannot eat? With this app, you don't have to guess anymore! With hundreds of food types and built in search functions, you can easily browse each food item and find out if a food item is suitable for your dog. With this app, you will never make a mistake of feeding your dog the wrong food again!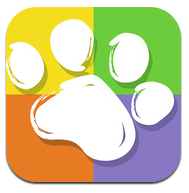 Dog Tricks - 

Best of 101 Dog Tricks

 
By Michael Schneider ($.99) 
Having trouble training your dog to shake hands? This app can help! It features 8 tricks with a step by step approach includes, Sit, Down, Crawl, Roll Over, Shake Hands, Fetch, Spin Circles and Hoop Jump. Videos are also included to demonstrate the training process.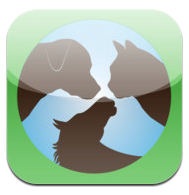 Pet Acoustics
By Pet Acoustics ($1.99)
This app can help soothe your dog's anxiety during a storm! Dogs can hear up to three times as much as us humans and can easily build stress and anxiety when they encounter a strange noise. Just like humans, soothing music can calm our nerves and distress.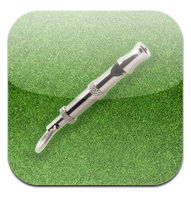 Dog Whistler 
By Mobeezio, Inc. ($.99)
Use this app to teach your dog new tricks! With multiple sound patterns, you can associate different tricks with different sound to help your pet identify which trick you are asking for your pet to do. Its best function in my opinion is the motion activated alarm function, where you can set the device to sound an alarm whenever it detects a movement. For example, training your dog to stay off your couch.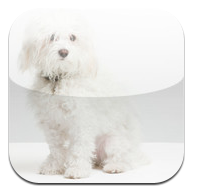 Dog Potty Training 
By AppWarrior ($.99)
The name of this app is pretty self explanatory. It helps potty train your puppy, as well as schedule potty breaks for your adult dog. This app can also track your dog's daily intake and potty routine.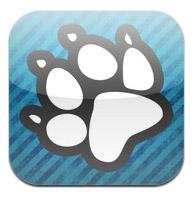 Dog Translator (FREE!)
By Ronald Bell
Are there times you've ever wondered what your dog was trying to tell you when he/she barked? Well, here comes the Dog Translator! With this app, you can now translate your dog's bark to English! It will translate and unlock the K-9 communication barrier – well, now exactly. Of course this app is only intended for entertainment purposes therefore does not necessarily reflect the views or emotions your dog all the time.
Do you have a favorite dog app? We would love to hear it! Please use the space below for comments.