You ever have one of those days, that you just want to hurry up and sleep so that the day can already be over and done with so that you can start fresh with a new day?
Well, I had one of those days a few days ago. I had the roughest days at work, so much so I wanted to pull my hair out.
While I was at work, hubby called me to tell me that I received 2 packages in the mail. Of course, I was excited when he told me it was Hautelook with my LuLu bag. But I was more excited for the other package that he mentioned to me. It was
Hate'er Jewelry
.
The lovely Brytani; creator & designer of Hate'er Jewelry sent me 2 items from her online store for being so supportive of her.
It's very easy to support someone who puts so much of themselves into their work, (and is very sweet to chat with as well).
She had told me that she would be sending me something & to pick out what I liked in her online store so that I can give her an idea of what to send. Well, that was pretty hard to do, since I
LOVE
everything in her store.. ha! So I told her to surprise me.
What she sent was perfect! The package arrived just in time too. Hubby and I were going to head out to dinner to get over the crappy day I had. I wore the earrings ( The Plain Jane) and the bracelet ( The Alek )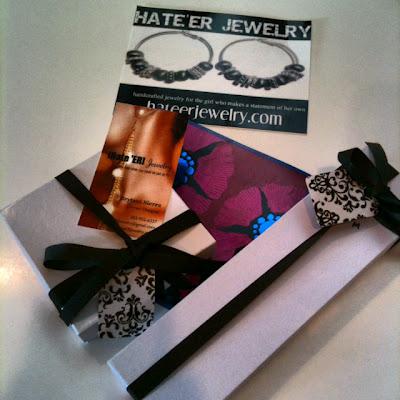 The packaging is gorgeous as well, such detail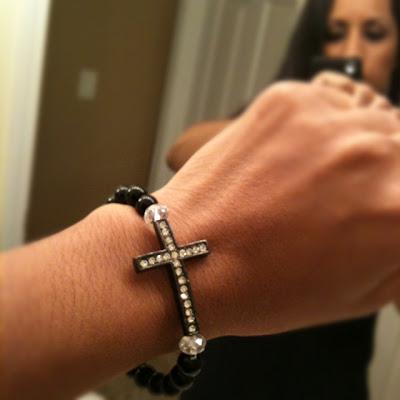 Alek Bracelet
 The Alek bracelet I absolutely adore. It's actually heavier than I thought it was going to be, which shows me it will last. It just stretches around your wrist, so no worries about a clasp or anything. Just put on and go.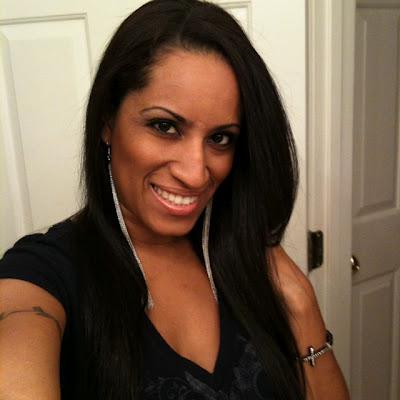 Plane Jane Earrings
The Plane Jane earrings are so elegant. Next time I will wear them with my hair up so that they can be seen more. When we went to the restaurant, the waitress complimented me on them. *Score*. :)
Just wanted to say Thank you to Brytani for making such beautiful pieces and can't wait for the Fall Collection!!! God has blessed your hands to make such beautiful jewelry, and if no one can see that.. well then HATE ON!  :)
XOXO