Now that May is here, my garden has "turned a corner". It's into production again. I'm not harvesting much just yet, but it's certainly nice to see something coming into the kitchen again. Mostly it's Radishes, Radishes and more Radishes. Once they start to mature you have to pick them because they will soon go tough and woody if you leave them. We have been eating a batch of Radishes most days just recently.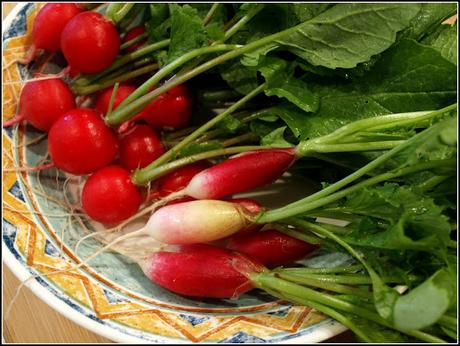 Notice the albino "French Breakfast" one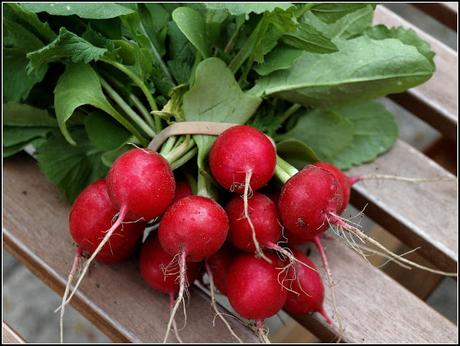 "Cherry Belle"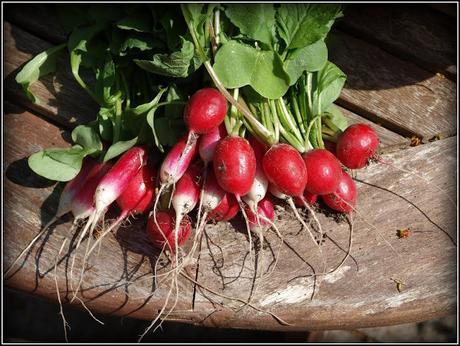 Mixed "French Breakfast" and "Cherry Belle"
I have planted quite a few Lettuces in my Salads bed, but I had a load of seedlings left over: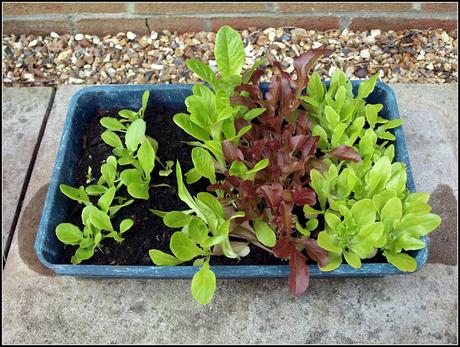 This week they became this: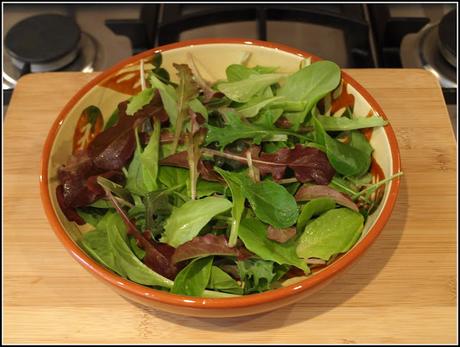 Well, to be honest, this salad did also include the first few leaves picked from my mini-bed of "Daddy Salad" (aka Baby Leaf Salad). You can perhaps see here one or two leaves of Mizuna, Red Mustard, Pak Choi and Rocket.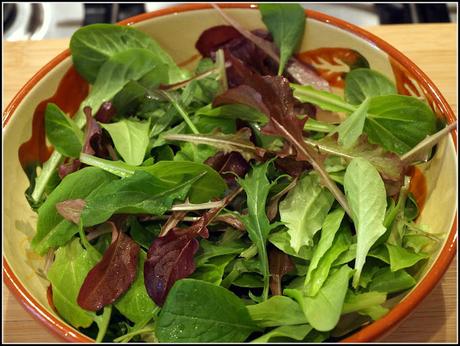 This is what the Baby Leaf Salad looked like a few days ago. I have started picking it early, because I know how quickly this stuff can grow when the weather is kind to it.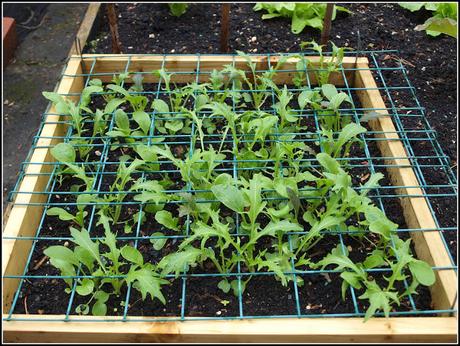 This week I am also claiming a harvest of herbs, represented here by this pic of some Thyme that went into my Butter-braised Leeks with Thyme dish a few days ago. We don't often use herbs in huge quantities, so they frequently don't get a mention in Harvest Monday when they really should.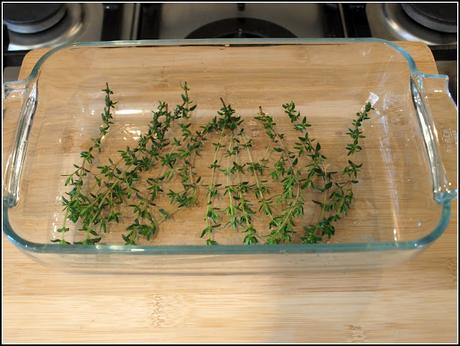 We use a lot of herbs in our cooking, preferably fresh from the garden. This week we have used Mint, Chives, Parsley, Thyme and Celery Leaf.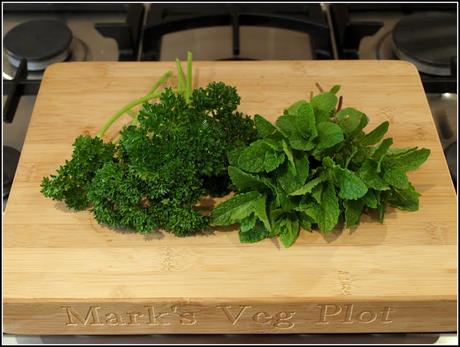 Parsley and Mint
I'm linking my post to Harvest Monday, hosted by Dave at
Our Happy Acres
.