Hellooo shimmers,
I recently saw this Harry Potter Tag! on Genevieve's Life Blog and since I am a fan of Harry Potter and I love a good Tag here it is!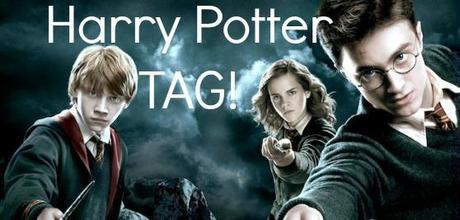 First experiences of Harry Potter
I think I was around 7 when philosopher stone came out and I thought it was the most terrifying thing I had ever watched, closely followed by chitty chitty bang bang (I was terrified of the film!). However as I got a older as the new films came out i fell more and more in love with films. I loved 
Hermione and I used to tell my teachers I was as smart as her and so I didn't need to any tests!!
Which one have you watched the most?
The Prisoner of Azkaban/ The Goblet of Fire I have watched them both the most.
What was your favorite Harry Potter Film?
Thats tricky to choose, either Deathly hallow 1&2 or Prisoner of Azkaban
Favourite moment out of all of the films?
 Dobby + the sock = Freeman! I loved that part it was so adorable. I also love the quidditch matches, the conversations between Hermione and Ron! and so many others but when i try and think my mind goes blank!
If you could be any of the Harry Potter Characters, who would you be and why?
It would have to be 

Hermione,  I always wanted to be her!,  or the one of the Weasley twins as they go up too so much mischief. 
If you could learn one thing at Hogwarts, what would it be?
Definitely how play quidditch or learn how to turn my brother into a frog (and then back again)!!
Favourite Teacher at Hogwarts?
Oh a tricky one- I have a few fav obviously Dumbledore and Hagrid (technically not teachers though!), Professor Snape, Professor McGonagall, Professor Sprout I think would be my top 3.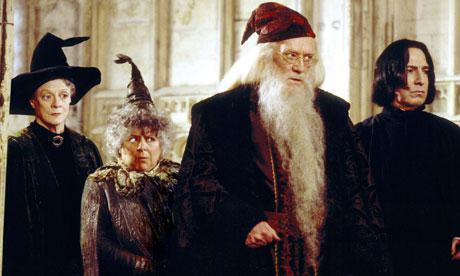 Source
 Laura x