This evening I had the opportunity to attend the grand pre-opening of the amazing new Anthropologie store in Harbor East!! I absolutely love Anthropologie for their gorgeous clothes, incredible store designs, lovely candles and fabulous home decor! I have been incredibly excited for this store opening ever since I first heard the news and I think Harbor East makes for the perfect location! 
My wonderful hubby attended this fun event with me and when we first entered the brand new store we were offered delicious Baltimore Blueberry Fizzes! What a perfect way to kick start an evening! Shopping and bubbly!!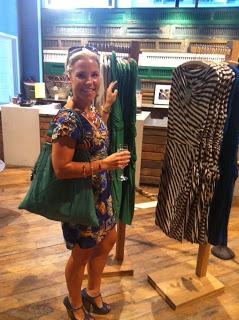 The green dress I fell in love with as soon as I walked through the door!! Some things are just meant to be :)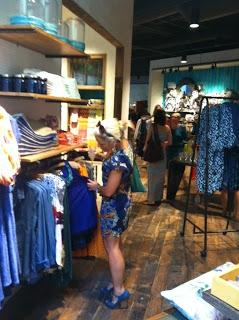 To the event, I wore a Collective Concepts dress from Whimsy, which sadly closed in Federal Hill last year.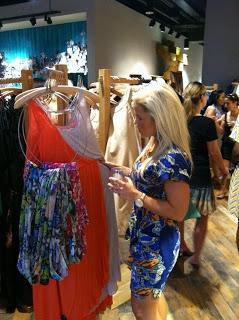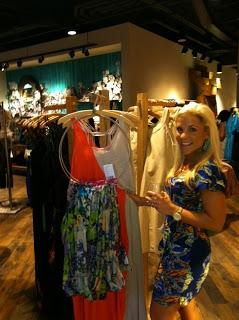 Gorgeous store with so many unique and beautiful summer to fall transitional clothes and accessories!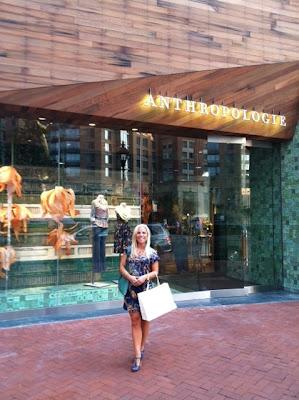 Had a fabulous time shopping in Baltimore's newest store!  Can't wait to wear!!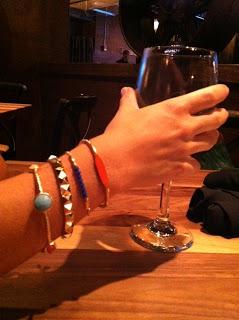 The perfect evening...wine and shopping and good times with the hubby! Dinner at Townhouse in Harbor East was delish...I def recommend if you haven't yet tried! Bracelets are from Urban Outfitters, Anthropologie (a purchase from this evening) and a boutique in Charleston, SC.
For the mid to end of summer season I'm seeing lots of beautiful patterns and colors that can be mixed and matched and I can't wait to play!!
xoxo, 
Baltimore Blonde :)