National defrost day in the US was over the weekend. I refer to the turkeys that are defrosting in millions of refrigerators around the US in anticipation of being roasted on Thursday Thanksgiving Day. Now here's a celebration that is one of the biggest holiday's in the US larger somewhat than even Christmas!
Most of us are anticipating the arrival of family in friends and with most of the grocery shopping out of the way, it's time to clean house, fluff pillow, polish the silver and wash the crystal to sparkling clarity.
Needless to say I will be MIA this week! My kitchen however will be seeing more action than it's seen all year! With guests arriving before the D-day, it's great to have easy to put together, blow them away meals that will basically cook themselves while you're getting laundry done and running around with last minute errands.
So when Ananda at Pinch of Love asked me to do a guest post I was thrilled to prepare my Cantina Carnitas, Mexican pork with soft tacos and Pico de Gallo. A staple around here and my go-to, save-me dinner of choice, please head over to Ananda's corner and read the post, here.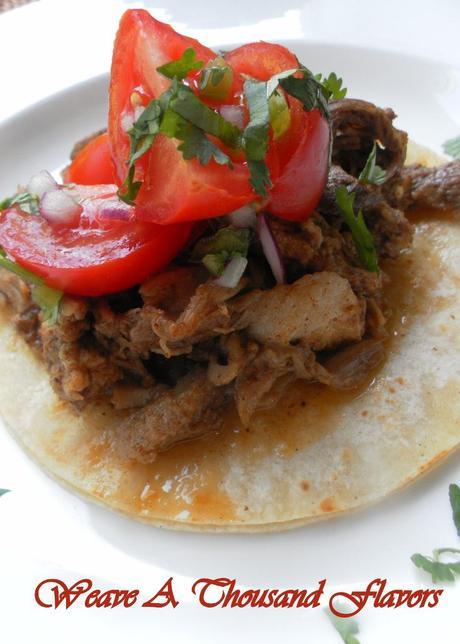 Happy Thanksgiving, Ya'all!

For each new morning with its light,
For rest and shelter of the night,
For health and food,
For love and friends,
For everything Thy goodness sends.
-Ralph Waldo Emerson
Let's be the people who have a blast and make the most of the holidays with love & gratefulness in our hearts!
xoxo, Devaki