Happy New Year!! I'm a little sad to see 2015 go.  After all, it was one heck of a year and I got to cross my number one item off my bucket list.  The highlight of my year was getting to meet Bono, getting him to sign my arm, and getting that signature tattooed as a permanent reminder of June 28th 2015 in Chicago.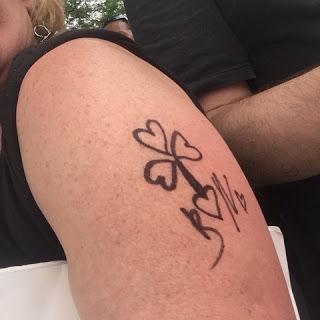 My actual Bono signature
It was nearly impossible to top that one and quite frankly I'm not sure I ever will! Even though that was the highlight of my year I got to see U2 twice in Chicago with my daughter and the look on her face and seeing her loving my favorite band like I do made it the perfect experience.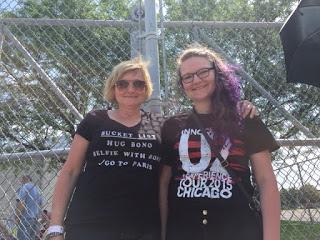 I've never been so proud!  Sharing my favorite band with Megan
In February the hubby and I celebrated our 25 anniversary with a Caribbean cruise with a short stay in New Orleans during Mardi Gras before! Wow!  That was an experience!  A week of fun in the sun and going on excursions at our ports made for a trip to remember.  We had some great family fun this year taking the ATVs up north and getting down and dirty on the trails.  Even though I had to endure a bee sting on my face after one flew into my helmet and my lip swelled up to 3 times it's size!  This year saw our daughter getting her drivers license and her first job at our home town library.  I  spent lots of quality time with close friends doing lunches, shopping, and just talking the hours away.  They were my saving grace in a year that was busy and stressfilled.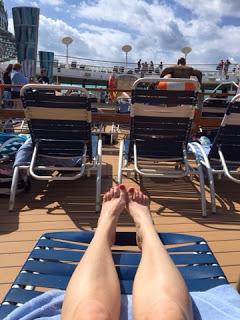 Relaxing on our cruise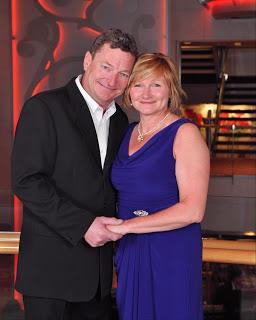 My favorite guy!  25 years

Yes, 2015 was a great year, looking ahead to 2016 I see a few big changes coming.  Megan will be graduating High School in June and will be going away to college in the fall. I'm not sure how I will handle her being gone.  I always thought I would be ok, but the sooner it gets to that time the more apprehensive I get.  Like most parents facing this I worry about all the things parents worry about. The pressures of college, paying for college, will she find friends, will she get homesick?
Yes, it will be an interesting year, but I am also so super excited because after 5 years I will finally be going back to Paris.  I will be going with a family member and she and I don't have a date set yet, but I am thinking early fall.  I've begin my research on places to stay and have been concentrating in the 5th or 6th Arrondissement. I will be writing about my Paris journey along the way.  Plus, rumor has it U2 will be touring again at the end of next year so......
I hope your 2016 is filled with everything that makes you happy!  I am so grateful for the life that I have!! Cheers!