The sun is shining, the house is clean and I've almost finished my Harry Potter read-a-thon already. So it's a great time isn't it? If only I manage avoiding to think about next weeks exams (well, I'm not that afraid anyway), find the perfect au pair family soon (lots of great contenders) and find a way to stay happy and relaxed during work three days in a row (nobody in their right mind works at the supermarket these days three days in a row) - everything will be better than ever! In fact, my cinema has started showing good movies in the original version feature - finally! Just this past Tuesday, I went to see Divergent with a bunch of friends and my dear sister and next week I will be celebrating my finished German exams with Transcendence (which I hope is better than what I've heard). Anyway, if everything else fails I can always sing "Just aaa SPOON FULL OF SUGAR MAKES THE MEDICINE GO DOWN" all day long. So far it has worked.
WATCHED FOR THE VERY FIRST TIME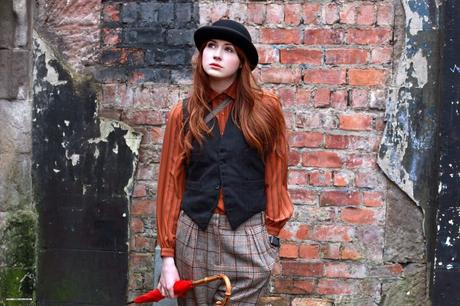 FIELD OF DREAMS (1989) 8.3 | One of the best sports films, since luckily, it wasn't really about sports. CAPTAIN AMERICA: THE FIRST AVENGER (2011) 8.0 | Should've caught up earlier but it was still a very enjoyable and fresh superhero movie. LÉON (1994) 5.4 | Not all praised films hit my nerve and this one proved that well. CAPTAIN AMERICA: THE WINTER SOLDIER (2014) 8.6 | Marvel is on a roll. THE HAUNTING IN CONNECTICUT (2009) 7.4 | Finally, a good horror movie once again. The ending had a few problems as do most horror endings, but I liked it for what it was. KAI PO CHE! (2013) 8.4 | Another good sports movie - which was more about friendship than anything. LOOTERA (2013) 9.0 | Haven't seen anything as un-sulkily yet ruthlessly romantic and heart-breaking as this from India for too long! NOT ANOTHER HAPPY ENDING (2013) 7.2 | Would watch Karen Gillian in anything and this one wasn't as bad as it looks like. Great outfits (sensing a Fabulous Fashion post). MARY POPPINS (1964) 10.0 | Someday, I will write an essay on films I regret never watching as a child - this won't happen to my future children. DUCK SOUP (1933) 2.0 | HOW this ever became a classic I will never know - there was one good joke in there, literally. Oh HOW I wanted to kill those spies. FOR WHOM THE BELL TOLLS (1943) 8.1 | Ingrid Bergman is an angel yet the true scene-stealer in this one was clearly Katina Paxinou. What a performance. HARVEY (1950) 9.4 | Now this one deserves to be a classic. Never in my wildest dreams would I have imagined the existence of such a movie. DIVERGENT (2014) 8.6 | Just as good an adaptation as expected - great action, not too much romance yet a good look at Theo James' sexy back and a perfect Shailene Woodley.


RE-WATCHED WITH THE PURPOSE OF INTENSE EXAMINATION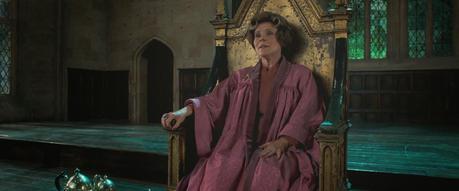 HARRY POTTER AND THE ORDER OF THE PHOENIX (2007) 10.0 | I still can't get over the perfection of this one when I forget about the lack of Quidditch.
AMOUNT OF FILMS WATCHED: 14 (MARCH -8)AVERAGE RATING: 7.9 (MARCH -0.5)
SHORTS AND TELEVISION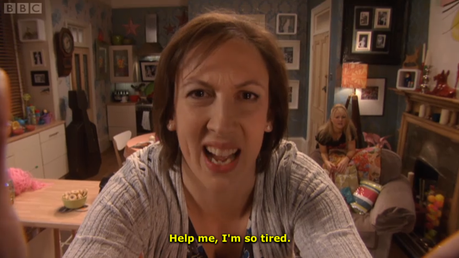 SHORTS: NO TIME (1994) | Aronofsky sure was a lot funnier than I had expected.
TV: SUPERNATURAL, S2 (2008) | Great storyline throughout and great finale - there's no way turning back for me now. HANNIBAL, HALF-WAY THROUGH S2 (2014) | It's getting better all the time, isn't it? MIRANDA, ALL SEASONS (2009 - 2013) | My new-found love for this show is undying. After a bit of a weak start in season three, it ends with a true what-I-call BANG. Please come back soon!
LITERATURE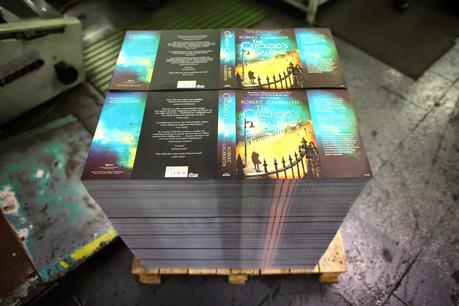 THE CUCKOO'S CALLING (2013) by Robert Galbraith/ JK Rowling **** | Another Strike (haha) from our Queen - I don't care about the accusations, this is a great mystery/ detective novel with great characters and a wonderful twist. Excited for the follow-up! THE FOREVER SONG (2014) by Julie Kagawa **** | The Blood of Eden trilogy has come to a wonderful end with this super suspenseful, thrilling outro. 
and finally, TIME FOR A VIDEOLast month I had some food porn for you, this time we're talking real people. And yes, watching all of this pays off - McAvoy has a fantastic little explosion just before the end. YES HE DOES!

Tell me about your month then - or have we had enough excitement with this for today?