The first year with four different numbers since 1980 has begun.And with it, Award-o-mania, which took hold of me as soon as the Oscar nominations were announced. Having seen each film that's nominated for more than 1 of the precious statues, except for the ones that will be coming to our theaters in February, I'm kind of fed up with 2012 movies right now. It was a rewarding experience though, to watch all these films I had been anticipating, and most of them turned out quite all right. I'm also playing with the idea of hosting a little blogathon about award snubs, something I've been wanting to try for a long time now, except I'm a bit of a coward. If you all promise to consider joining I would take it up on Sunday though.Otherwise I discovered an awesome tv series this month, with the side effect of me not wanting to watch movies anymore until I've finished the series. Furthermore, I just bought an HDMI cable today, so I'll be able to watch the rest of the series on my TV which is so cool! Not so cool for all the films that want to be watched, but whatever. At least I did manage to squeeze in a lot of them last month...
WATCHED FOR THE VERY FIRST TIME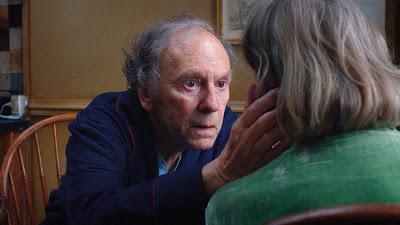 Amour (2012) Michael Haneke, France/Germany/AustriaA movie about a woman dying, no soundtrack. Wooooow, how deeeeeep! Leading actress was great though, can't deny that.Rating: 6.7
Argo (2012) Ben Affleck, USAVery suspenseful, humorous and entertaining - but by no means the best movie or one of the best movies of 2012.Rating: 8.1
Arsenic and Old Lace (1944) Frank Capra, USAWhoever said that Cary Grant is one of the best comedians ever? He just kept rolling his eyes, which would've been slightly funny hadn't he looked into the camera all the time.Rating: 6.6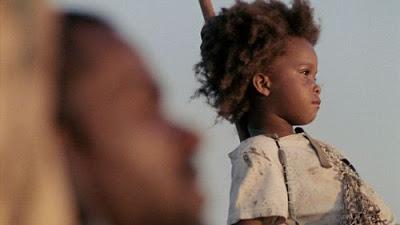 Beasts of the Southern Wild (2012) Benh Zeitlin, USAOne of these movies you can't really say much about (ahem, I did write a review but seemingly everyone else in the blogosphere did so too, so nobody wanted to read mine).Rating: 8.4
Breakfast at Tiffany's (1961) Blake Edwards, USA

So cute! Why didn't I ever watch this before? Anyway, the scenes with the landlord weren't my kind of humor.

Rating: 8.2
Chakravyuh (2012) Prakash Jha, India

Interesting topic and great performances.

Rating: 7.7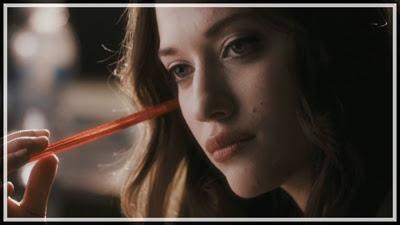 Daydream Nation (2010) Michael Goldbach, USACould've been put together in a more effective way but I really liked the subject (and Kat Dennings).Rating: 7.0
Django Unchained (2012) Quentin Tarantino - USA

Tarantino is back - not as utterly cool as previously and definitely for too long but nevertheless this was great.

Rating: 8.3
Dr. Strangelove or: How I Learned to Stop Worrying and Love the Bomb (1964) Stanley Kubrick, USA/UKOne of the more disappointing Kubrick films and pretty good for that.Rating: 7.9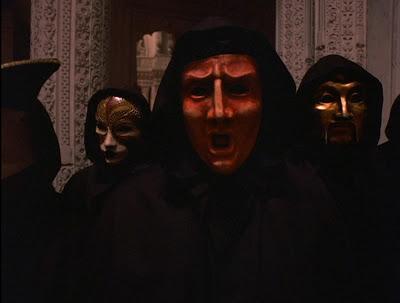 Eyes Wide Shut (1999) Stanley Kubrick, USA/UKThere are films that you just know you'll love. And don't ask why it's always this kind of movies.Rating: 9.4
Flight (2012) Robert Zemeckis, USAI didn't at all expect a good movie from this and got a really good one. Especially Denzel Washington was nothing but awesome, and as I've decided after a few days thinking, he was better than Daniel-Day Lewis in Lincoln.Rating: 8.1
Full Metal Jacket (1987) Stanley Kubrick, USA/UKThanks to this I can't get the Rolling Stones' Paint It, Black out of my head.Rating: 9.1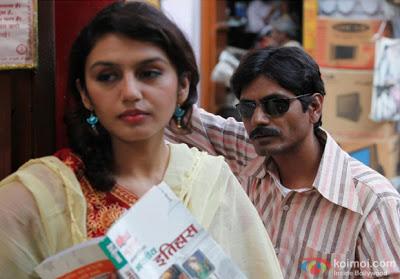 Gangs of Wasseypur (2012) Anurag Kashyap, India

Something I haven't seen for many years in Indian movies - or anywhere really. 

Rating: 9.0
It's Kind of a Funny Story (2010) Ryan Fleck/ Anna Boden, USAAnd this was kind of a funny story - but a profound one too. Rating: 8.0
Life of Pi (2012) Ang Lee, USA/ChinaCinematographically breathtaking and pretty entertaining too. But I still don't believe in 3D.Rating: 7.9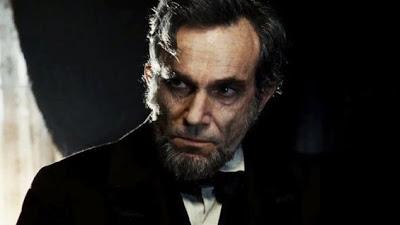 Lincoln (2012) Steven Spielberg, USA
One hell of a boring historic movie. All it really was about was the abolition of slavery and I don't understand all the attention it's getting.
Rating: 6.4

Lolita (1962) Stanley Kubrick, UK/USA
Now this is what I call a deserved classic. Never loose your faith in old movies.
Rating: 9.3

Modern Times (1936) Charles Chaplin, USA
The best thing we ever did in art class.
Rating: 8.1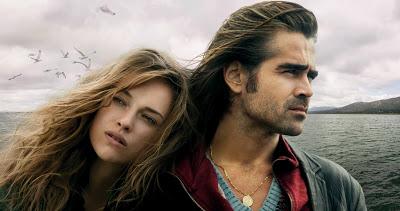 Ondine (2009) Neil Jordan - Ireland/USA
Wanted to catch this in the theaters but somehow missed it - a truly magical experience I must say. And not only because I'm a sucker for the Irish accent.
Rating: 7.5

Paradies: Liebe (2012) Ulrich Seidl, Austria/Germany/France
Now this was really interesting - and at times disgusting. It's a movie about middle-aged Austrian women that go to Nigeria and buy black men. 
Rating: 7.4

Silver Linings Playbook (2012) David O. Russell, USA
One of my instant favourites of last year! I think I loved every part of it, can't wait for the DVD to hug and watch it until it melts.
Rating: 9.2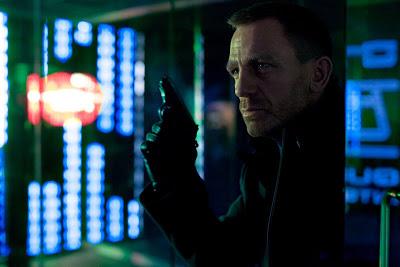 Skyfall (2012) Sam Mendes, UK/USAThe best James Bond film I've seen except for Goldfinger. Rating: 8.2
Snow White and the Huntsman (2012) Rupert Sanders, USA

Not as bad as I thought, although I didn't really understand why people had to talk with British accents (not always in a convincing way, ahem, Chris Hemsworth). An interesting concept in any way, though it could've been better made.

Rating: 6.5
Spartacus (1960) Stanley Kubrick, USA

Too long, too epic, too historic. But ok.

Rating: 7.3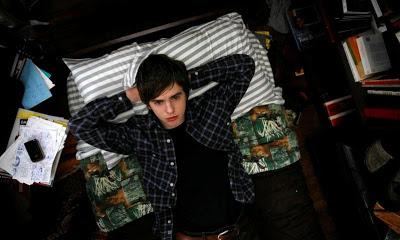 The Art of Getting By (2011) Gavin Wiesen, USAInspiring I guess... Rating: 7.3
The Other Man (2008) Richard Eyre, USA/ UK

Don't watch this if you don't want your opinion on Laura Linney, Antonio Banderas and Liam Neeson to change drastically. Although it probably wasn't their fault that this movie was so bad.

Rating: 3.0
RE-WATCHED WITH THE PURPOSE OF INTENSE EXAMINATION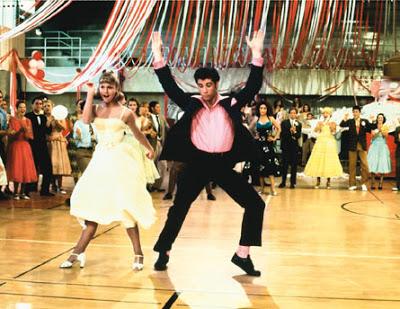 Grease (1978) Randal Kleiser, USAFrom the-worst-films-I-ever-watched to the-funniest-films-I-ever-watched.Rating: 9.0

The Hunger Games (2012) Gary Ross, USAStill think it's a very good filmatization but I realized it's hard to get into when you haven't read the books.Rating: 8.3
----


Amount of feature films watched: 28 (December -28)

Average rating: 7.8 (December -0.2)

Worst film of the month: The Other Man

Best film of the month: Eyes Wide Shut

--

SERIES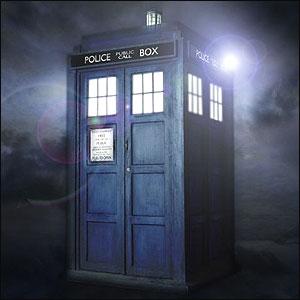 Doctor Who, Season I + III can't tell you how much I'm addicted to these series already. I mean, the idea is so simple yet so effective, and oh my God don't get me started on David Tennant. Verdict: Über-addictive


BOOKS

The Casual Vacancy (J. K. Rowling)Despite or maybe because of the many characters, I really liked this one - it's no Harry Potter but a well-written and complex novel about a village.*****
Fantastic Beasts and Where to Find Them + Qudditch Through the Ages (J. K. Rowling)Been experiencing a little Harry Potter obsession recently, mainly because of my sister.Anyway, you can't love Harry Potter and not have read these.*****
L'étranger (Albert Camus)Kind of boring and not only because I read it in French which I wasn't really in the mood for.***
Don't forget to tell me whether you'd consider joining my little blogathon about your favourite/ most rememberable award snubs.