Hello people! Things are busy but I found the time to write this post and honor all of the many great things I watched/ read/ listened to last month. It's May, isn't that amazing!?
I also have some progress to announce concerning the mysterious project with two other bloggers and the news should be up tomorrow, so you'd better be all excited and stuff. Furthermore, I changed the design - how do you like it? There are still some things that need to be fixed concerning the pages but otherwise I'm pretty content.Due to my lack of time (don't we all love exams?), we'll jump right over to the important stuff.


WATCHED FOR THE VERY FIRST TIME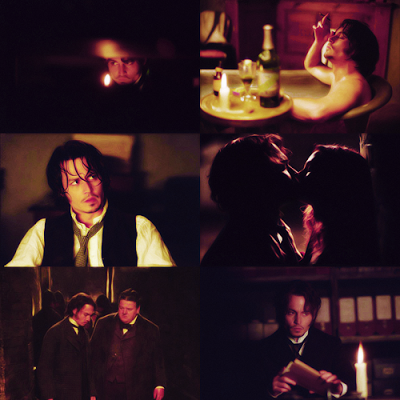 From Hell (2001) 
An enjoyable ride through Victorian London - which for some reason is one of my favorite periods and places in history. And since I never knew much about Jack the Ripper, I got pretty interested in the mystery around him through this movie.
Rating: 7.3
The Dark (2005) 
What happens when you try out Netflix for the first time in your life (no it's not available in Germany yet, but in Denmark it is). Can't believe the-guy-who-played-Boromir was in this... whatever happened to all the LOTR stars?
Rating: 4.0
Un prophète (2009) 
So this was mainly boring... I guess it was about jail... and mafia? But at the end I was just asking myself what the point of it all was.
Rating: 7.0
The Air I Breathe (2007) 
With an extremely promising cast and story, this movie tried to be something it couldn't be. Especially since I watched another entwined-stories movie this month that was so much better, this one remains forgettable except for some good performances and ideas.
Rating: 7.7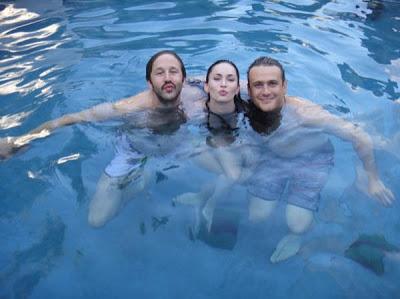 This Is 40 (2012) So I rated the previous movie higher than this, because technically it is - but I was much more entertained by this one. Many pricelessly funny scenes here - which is something I remembered during the more immature and overly dramatic scenes. Plus it has the big advantage of Jason Segel and Megan Fox being together in a movie.Rating: 7.4The Usual Suspects (1995) I still wonder why I didn't love this movie - because I really tried to. And the twist at the end was great - not Fight Club great, but great. Anyway, I do remember being annoyed by the lack of female characters in here. Which is something that happens to me far too often (I'm looking at you, Hollywood).Rating: 7.0Limelight (1952) Fair enough, I didn't expect to love this movie at all. Charlie Chaplin is usually entertaining and smart, but I never got to truly love one of his movies - until this one, his last movie, came along. It'll break your heart but trust me, it's worth it.Rating: 9.5Rain Man (1988) So much better than the book some stupid person made out of it. Dustin Hoffman and Tom Cruise are one of the sweetest couples I've seen in a movie lately.Rating: 7.9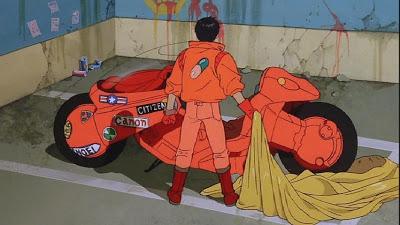 Akira (1988)It's still hard for me to write about this movie, because it may be one of the most visually breathtaking things I have ever seen. Each frame is a piece of art and I would frame it and hang it on my wall instantly. The story was a bit confusing especially since I was pretty tired when I watched it, so I'll have to re-watch it to be sure about my opinion.Rating: 8.1Cherrybomb (2009) Had a little Rupert Grint night with my sister this month, which led to us watching some Daniel Radcliffe and Ezra Miller flicks too... Cherrybomb was a nice little movie about coming of age in... Scottland? It's not very special but I liked it for its quiet atmosphere and, well, Rupert Grint.Rating: 7.4Driving Lessons (2006)Now the pairing of Julie Walters and Rupert Grint is priceless and I'm so glad they got a whole movie together besides the few scenes they share in Harry Potter. This movie definitely triggered my ever-growing anglophilia.Rating: 8.0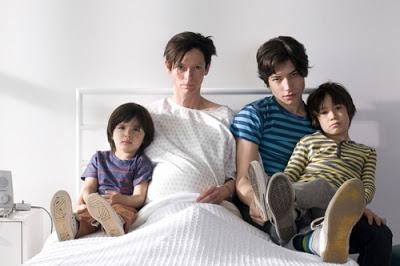 We Need to Talk About Kevin (2011)So. Fucking. Creepy. And quite perfect besides that. Perhaps I rated it too low.Rating: 8.4The Woman in Black (2012)Above average for a horror flick in my opinion, at least if you like old school horror. And Daniel Radcliffe who is above average attractive here, which may have to do with the costumes... or not.Rating: 7.4Afterschool (2008)Very creepy too. And so bad. It looked like a film studies student had watched too many arthouse films. The actors, especially Ezra Miller, were great - but that doesn't really save a movie where half of the time, the frames cut out people's heads.Rating: 2.0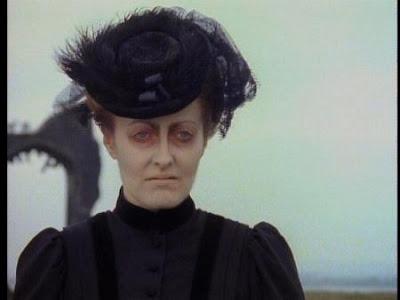 The Woman in Black (1989)Having heard all the praise for this "original" TV movie version of the novel - it was supposed to be much better than the 2012 version - I was very disappointed by this one. There was only one slightly frightening scene and everything from the sets to the costumes to the cinematography was overly comforting instead of creepy.Rating: 4.7Vals Im Bashir [Waltz With Bashir] (2008)Another gorgeous animated film I saw this month and definitely as ambitious as Akira. Both films centered around war but while the latter was very apocalyptic and over-the-top in a traditionally japanese way, Waltz With Bashir had a more realistic approach to the topic. Jack L., who has left the blogosphere a long time ago, recommended this one to me and watching it made me remember how much I miss his blog.Rating: 8.5The Cook, the Thief, His Wife & Her Lover (1989)What an ingenious pearl of a movie! Filled with symbolism and surprising art direction as well as awesome performances by, among others, Michael Gambon and Helen Mirren, this may very well be another future favorite. Also, it's perfectly gory. Ah, perfection.Rating: 9.4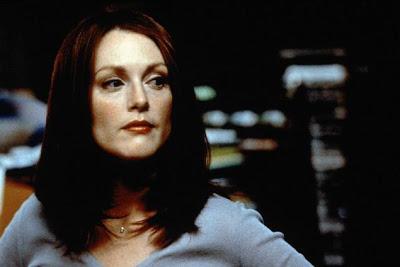 Magnolia (1999)Since I was expecting something dramatically depressing, confusing and snobby, Magnolia was one hell of a pleasant surprise. It really lives up to its reputation and although the surrealistic part at the end was a little hard to warm up to, I'm convinced I love this movie a lot by now.Rating: 9.5The Breakfast Club (1985)But this one I love a tiny bit more. It's simple and a tad foreseeable, but that's made up for by its timelessness and absolute accuracy in describing how teenagers really feel.Rating: 9.6Dalkomhan insaeng [A Bittersweet Life] (2005)Like all other South Korean movies I've seen, this one was visually breathtaking. But there was more to it somehow - and no awkward sex, how about that! - and the little voice-over at the end broke my heart. Rating: 8.0
---
Amount of films watched: 22 (March +10)Average rating: 7.6 (March –0.5)

RE-WATCHED WITH THE PURPOSE OF INTENSE EXAMINATION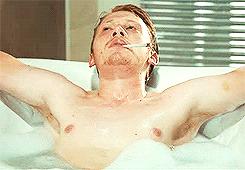 Wild Target (2009)
A nice little re-watch. I still find this movie really amusing, and I forgot how great it is to have Emily Blunt, Bill Nighy, Martin Freeman and Rupert Grint in one movie!
Rating: 7.7
Fight Club (1999)
I am Jack's absolute speechlessness.
Rating: 10.0
SERIES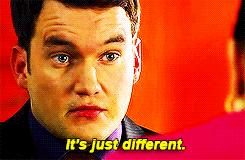 Torchwood - all of it so far (2006 - 2011)
So for those who don't know this, Torchwood is a spin-off to a series I have been
slightly
 obsessed with since I started watching it in January;
Doctor Who.
It's a lot more edgy in many ways, featuring a lot of blood and (often LGTB) sex and some more disturbing themes than its mother series. They focus a lot on the human conflicts instead of "just" aliens. Of course I love Doctor Who a lot more - it's Doctor Who, so that's that - but I really appreciate the idea behind Torchwood and the way it has been executed too. Even the last season (season 4) which was disliked by many fans for being partly set in the USA, I liked. So I hope Davies or someone else is going to return and make a fifth season out of this, because it's an outstanding series in my opinion.
BOOKS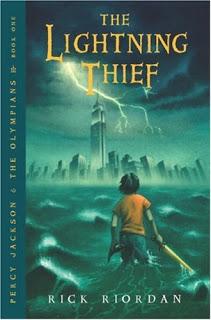 Evanovich, Janet: Motor Mouth (Alex Barnaby #2)
Really entertaining and just as unrealistic as the first book... and I love all the characters.
***1/2 OUT OF 5
Williams, Amelia and Goss, James: Doctor Who - Summer Falls
A very enjoyable read that may pay off during some of the next episodes... After all, Matt Smith said it was going to be all about the paintings. Read this in less than one day.
*** OUT OF 5
Riordan, Rick: The Lightning Thief (Percy Jackson and the Olympians #1)
Highly amusing and very suspenseful. It's far from being the next Harry Potter, nor near the likes of The Hunger Games and Eragon, yet it delivers what it promises: short-termed entertainment at its best.
*** OUT OF 5Riordan, Rick: The Sea of Monsters (Percy Jackson and the Olympians #2)
I really enjoy reading these books (reading the last one, #5, right now), they're so much fun and entertaining as hell. Yeah, as hell, LOL.Stupid review, I know.
*** OUT OF 5
Riordan Rick: The Titan's Curse (Percy Jackson and the Olympians #3)
As always a highly entertaining journey.
*** OUT OF 5
MUSIC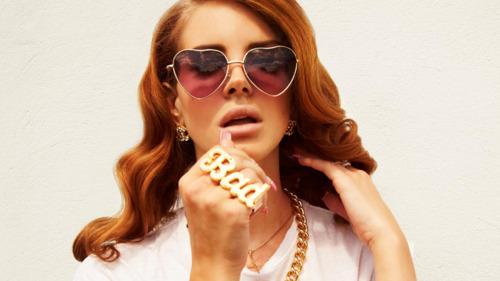 My best friend got me hooked on
FUN
during our visit to Prague, but I just recently downloaded the album. The songs can get a little tiring but they're great when you're in the right mood. Favourite song so far:
Out On the Town
.
I also went to a concert this month (which is a very rare thing since my town wants to win the prize for worst music taste):
Lukas Graham
, a Danish R&B/Soul/whatever-it's-just-cool band that was cool enough to stop by and sing a few songs. Hard to decide but my favorite songs (at the moment) are
Criminal Mind
 and
Don't Hurt Me
.
Then I listened to some Doctor Who related stuff that stands on its own too though;
Hungry Like the Wolf by Duran Duran
, which was "featured" in the recent episode Cold War. I never knew I'd ever fall in love with this band, but I did *screaming along to WILD BOYZ*. There's also
Running Jump by Edmund
, a band that includes former DW companion Arthur Darvill aka Rory, and
One More Night by Maroon 5
, which was featured in this awesome spoof video. And last but not least
The Ballad of Russel and Julie
. I have no words for this.Also, Torchwood relatedly, a friend showed me this:
Gay or European? from the Legally Blonde musical
. It's horrible and great at the same time.
And don't you worry, I
am
listening to "normal" music too; Just Give Me a Reason by P!NK featuring Nate breaks my heart each time I listen to it. Which is like 10 times a day. The same goes for
Young and Beautiful by the young and beautiful Lana Del Rey
, featured in the trailer of The Great Gatsby, a movie I'm not at all excited for.
What did you watch? Read? Listen to?