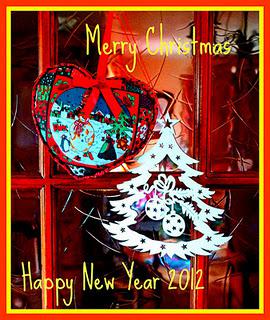 Christmas and New Year Update 
Well firstly....... I hope everyone had a Great Christmas and I wish you all a Fantastic 2012 …...
No doubt by now you will have exhausted your credit cards, patience and waist line but am sure you all had a great time doing it
As you will have realised its been some time since my last post, don't get me wrong I hadn't just left the blog to rot in the abyss... I have been in retreat in my man cave after quite a traumatic year.. I am just peeping my head out now and making the final preparations to return to my reality.. There will be some significant changes, changes to the direction of this blog and changes to my life as a whole.
Firstly this blog is no longer going to center around the topic of self-improvement, it will be more centred towards to things I find interesting that I would like to share with yourselves, obviously the self-improvement stuff will continue in the background and I will keep you updated..
Since becoming single earlier this year I have has the chance to pursue many of my old interests and hobbies, spend more time with family and friends and crucially have more time for myself to evaluate what's important and what I enjoy doing....
I hope you enjoy my future posts. All comments and feedback are greatly appreciated
I would like to cultivate a more interactive blogging experience for 2012
Best wishes ….. Carl