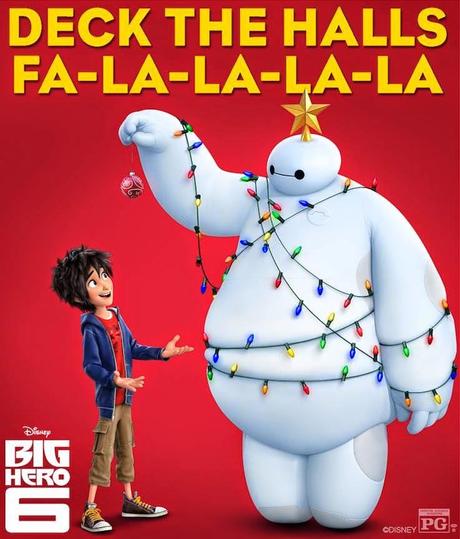 Have you seen Big Hero 6 yet? I took my twins and their friends as a birthday treat, and I'm so glad I did! Honestly, I wasn't sure that I would enjoy it, but it was so much better than I expected! It was entertaining, humorous, sweet, and just plain fun. I hope you'll check it out if you haven't seen it already.
Big Hero 6 – Trailer

From Walt Disney Animation Studios, the team behind Frozen and Wreck-It Ralph, comes Big Hero 6, an original action-comedy-adventure about a robotics prodigy and a plus-sized inflatable robot, who develop a special bond on a quest to solve an unsettling mystery.
"Hiro Hamada's older brother Tadashi has created a cutting-edge robot, Baymax, who's designed to take care of people," says director Don Hall. "Baymax's one programmed desire is 'How can I help?' He's filled with compassion. And Hiro is a teenager who has lost his way -- their personalities play off each other in a way that is both funny and heartwarming."
When a devastating event befalls the city of San Fransokyo and catapults Hiro into the midst of danger, he turns to Baymax and his brilliant fellow nerds: adrenaline junkie GoGo Tomago, neatnik Wasabi, chemistry whiz Honey Lemon and fanboy Fred. Determined to uncover the mystery, Hiro transforms his friends into a band of high-tech heroes called "Big Hero 6."
Like BIG HERO 6 on Facebook
Follow Walt Disney Animation Studios on Twitter
Follow BIG HERO 6 on Tumblr
Visit the Website


BIG HERO 6 is now playing in theatres everywhere!