Happy Holiday's with Gaiam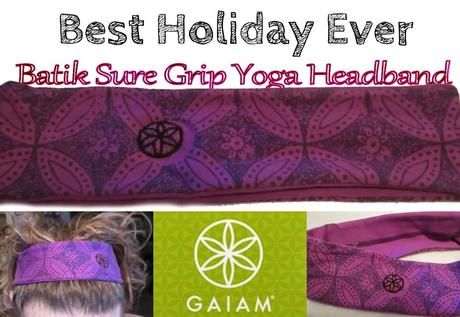 Visit the Gaiam Website
This is one of the best gifts this year for the fitness lover in your life and it is under $10. Stylish and comfortable for the head and your budget. The Batik Sure Grip Yoga Headband would also make an awesome stocking stuffer. Fits prefect around and does not leave you with a headache. Has a strong grip and as you can see really smoothed out my curls, with no little hairs left hanging in my face. The soft material makes it great for travel, washing and applying makeup, doing housework, and going out. It is so nice having a headband that works with my schedule. Buy Now onGaiamfor $9.98Gaiam is one of the largest retailers for fitness and lifestyle accessories. Bringing you the latest and greatest to help you get back to focusing on yourself. When you visit the website you will learn more about the different products and services they offer. I enjoyed checking out the Balance Balls and finding my next Yoga Video. Yoga and other fitness options is one way to help us experience relaxation. We could all need to make more time for ourselves, especially around the holidays, with all the planning and shopping.
Follow Gaiam on 
Facebook
YouTube
Pinterest
Twitter
Instagram
Check out the Holiday Gift Guide by Gaiam, it features amazing gift ideas for the yoga and fitness lover in your life.
Here is a video tweet Gaiam shared for Yoga and Animal Lovers
Get your giggle on with this video from @HuffingtonPost. "Pets Interrupting #Yoga": http://t.co/oKvOS5UYmJ
— Gaiam (@Gaiam) November 4, 2014
Also, be sure to enter to win other great gift ideas as featured in the Holiday Gift Guide.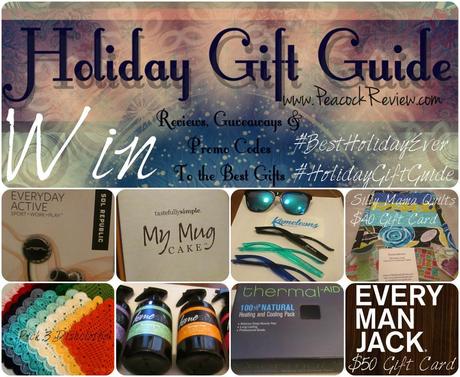 Check out the Giveaways
Disclosure: I received no compensation for this publication. Peacock Review did receive a product for review from the above company. My opinions are my own and I only share products and services I have tested and trust.