The Coffin Hop is coming to an end…I wanted to pass along a HUGE THANK YOU to all 237 people that visited my blog in the last week!!!! I am amazed and very thankful for all the attention. I hope you keep coming back. The prizes will all be given away tomorrow! I hope you win and I hope you enjoy the ebook!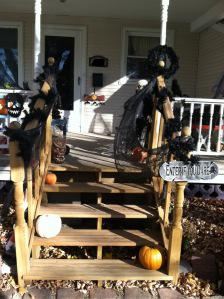 My porch is all decorated…floating hand and lightening machine still work! I have three pumpkins out there that my daughter carved up…here is my favorite one: creepy man with an umbrella. I used to have nightmares about this guy and he may end up in one of my stories some day!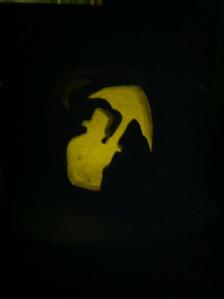 Time to give the Velveeta a stir and check the pizza. Kids will be wandering the streets soon!!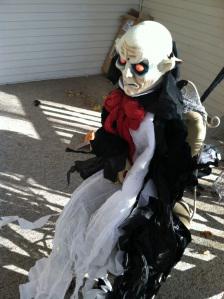 Happy Halloween!