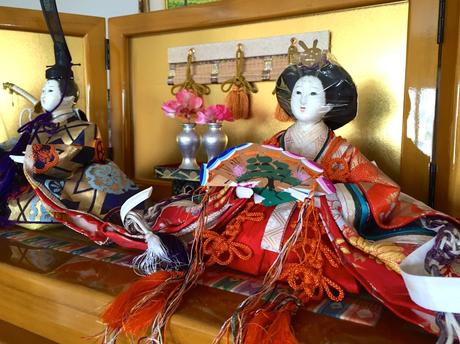 Happy Japanese Girls' Day!
Today, March 3rd, is Hinamatsuri, also known as Girls' Day or Doll Festival. Since Bebe was born, this Japanese holiday is one that we celebrate annually in my family, and is something my daughter looks forward to each year. Many years in my childhood, my Mom would host Hinamatsuri parties for me and a handful of my friends, and now I in turn have the pleasure of doing the same for my daughter.
Because it is bad luck to leave the Hinamatsuri dolls' displayed after March 3rd, I've learned to plan earlier each February to get my childhood display out of storage and decorate the seven rows of dolls to honor the little girls in our family. Because of the old wives tale that the dolls should not be displayed after the 3rd (if they are, it means that the girls in our family will not marry "in their prime"), it's important that we host our Hinamatsuri party before the actual holiday.
As such, over the weekend, Bebe invited a few of her Japanese school friends to come over and enjoy our doll display, eat lunch and do crafts together. It was a simple affair but well worth all the laughter, giggling, and squealing that little girls are prone to.
Find my latest article on The 10 Best Dishes for Hosting a Japanese Girls' Day | Hinamatsuri Party on About.com
Here is some of the food from our Hinamatsuri lunch the other day:
Edamame Mixed Rice, Inari Sushi that Bachan (grandma) made, and Chicken Teriyaki Tsukune Meatballs & Taro that Aya-Mama made for us. We also enjoyed delicious takoyaki, which my friend brought over but I sadly forgot to take photos of.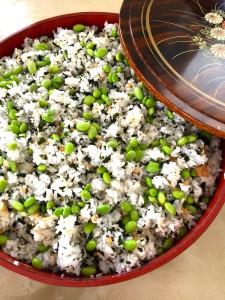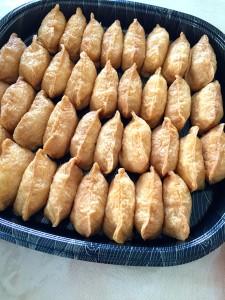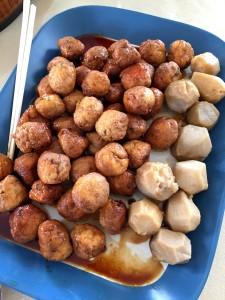 Jiichan (grandpa) grilled teriyaki chicken and salmon for us.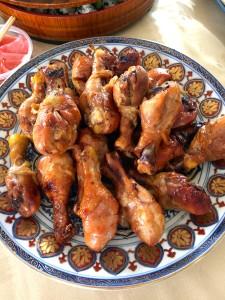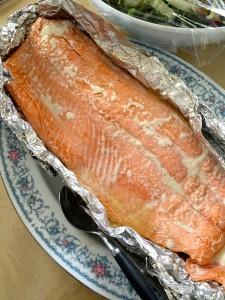 Cabbage crunchy noodle salad.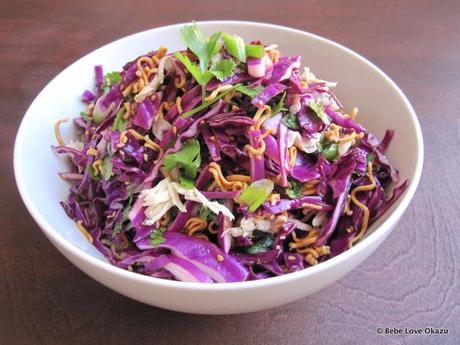 Bebe enjoys cooking with me and she made her choice chi chi dango mochi and strawberry cupcakes for dessert.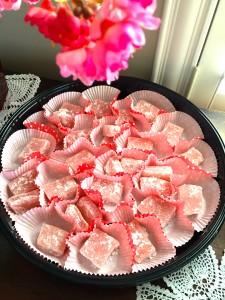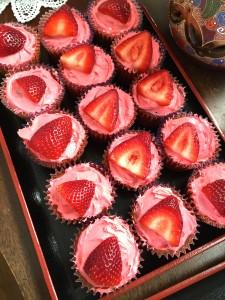 Beautiful and festive Japanese manju that our friend shared with us to celebrate this special day.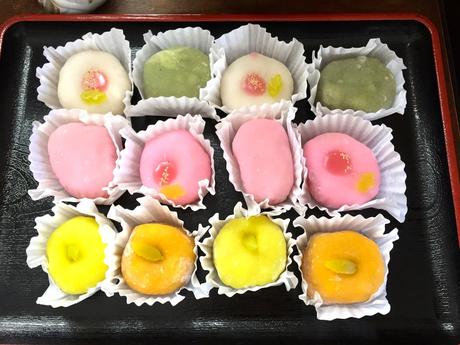 To find out how to host your own Hinamatsuri party, read my article on The 10 Best Dishes for Hosting a Japanese Girls' Day | Hinamatsuri Party on About.com
Cheers!