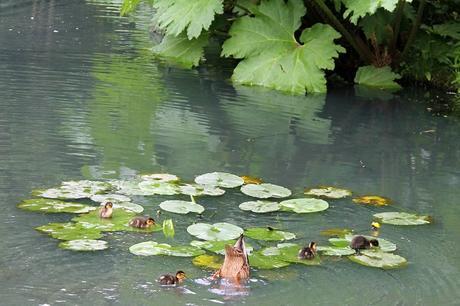 Welcome to my 17th week of Happy Friday Links. Where does the time go? School's out for summer and I'm away in Swaledale, North Yorkshire for a few days with my camera and walking boots at the ready. I do hope these links interest you.
From Joshua Becker 9 New Simple Living Blogs I Highly Recommend. I'm looking forward to reading some of his suggestions and I was thrilled to see Just a little less recommended in the comments section. Thank you! The comments are expanding very quickly!

I really like Elizabeth's down to earth approach to blogging in An Ordinary Blogger from Margot and Barbara. 

Escape to Gillian Carson's English garden in Portland, Oregon from Gardenista. A beautiful space and I love her red watering can.

How To Begin Living A Minimalist Lifestyle from Minimalsimissimple. Sound advice to do minimalism 'your way'.
An honest and inspiring video from Madeline Shaw which I loved 5 Things That Changed My Life.
With these have a great weekend xo