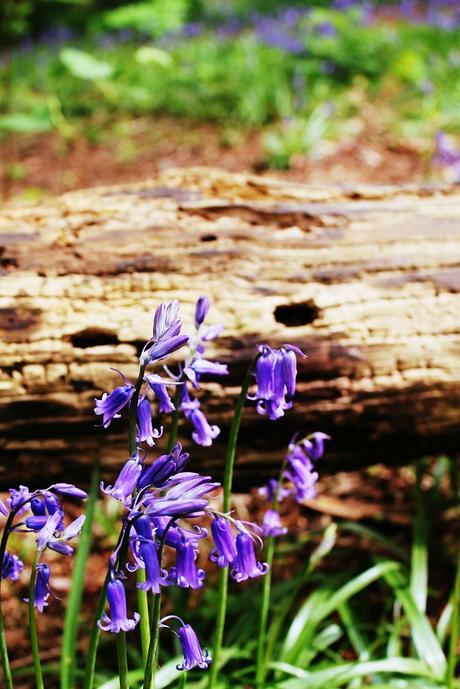 I've got some inspiring links to share with you today that have caught my eye, touched my heart and kept me going with my simplifying practice. 
These bluebells are from our local woods. 
We only started walking through these woods when we moved to our current home 3 years ago yet it's just minutes from the house my dad grew up in (he was brought up by his paternal grandparents). It's so lovely to have this connection with him.
So, this week's links:
The clean, vintage and minimal

home of Audrey Bodisco

via Wild Poppy. I love the simple kitchen.

Magic of Tidying Up? 

From An Exacting Life Dar's thoughts on Marie Kondo are a great read and just hearing Kondo's name makes me want to jump up and go tidy my sock drawer. Yes the KonMari way... I'm learning the method slowly. 

How to Let Go of Attachments and Find More Ease

by Always Well Within. Good advice on how to form non-attachment to material possessions, emotions and even our bodies. 

Leo's post Feeling Determined to Change was timely as I began The Welcome to Now Project

this week. 6 ideas to create an environment for change.

The Time In Between Silver Gilt medal winning garden for this year's RHS Chelsea Flower Show has stolen my heart. Australian designer 

Charlie Albone

 lost his father as a child and has designed this garden as a place to meet his father now he is a man, husband and father of two. The symbolism of the different elements of the garden are powerful with a water feature evoking the suddenness of death, a wide path for father, son and grandchildren to walk along and a fire pit representing his wife as the center of his life. These global plants and colours would work well in my garden. 
I hope you enjoy these links as much as I have.
I'll be back over the weekend with more from The Wecome to Now Project. Thank you for all your support this week and good luck everyone with the project xo