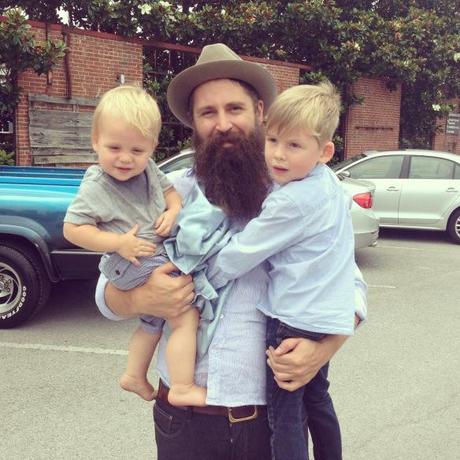 When she received her Nobel Peace Prize in 1979, Mother Theresa was asked what could be done to promote world peace.  Her answer:
"Go home and love your family."
I love her.
And this quote reminds me of my husband.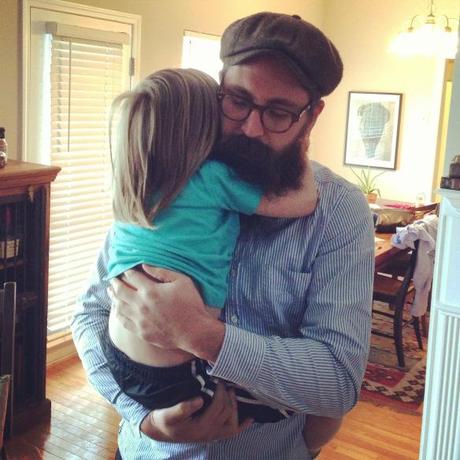 He loves us so well.
He's more than I could have hoped for in a husband and father.  Honestly, when we married at 18 he's better now than I ever dreamed he could be.
We always assumed that we would have children one day. Then, seven years after we married, Henry was born.  We were still only 25.
Yes, seriously, that's Hank with little tiny baby Henry :
It seems that fatherhood is a turning point for so many men.
For some men it is the moment where they decide to grow up.  Really grow up.  The idea of having a child is exciting, an honor, and they are motivated to become a better version of who they currently are.  They work harder than ever before to provide for the new little one.  They quit bad habits. They intentionally pursue and love their child's mother.  They become less selfish. They finally, truly, understand what unconditional love looks like.  They get a glimpse of how much God loves us, for the first time.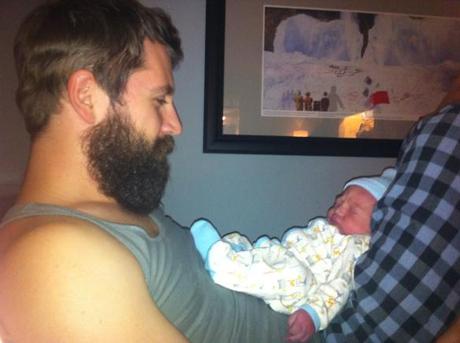 There are the other kinds of men, but they aren't the ones I'm talking about today.
I am talking about the first kind of man.  It describes who my husband is, who he has become, over these past 4 1/2 years of being a father.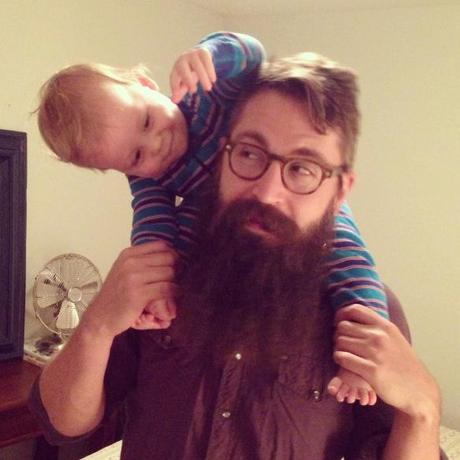 He loves his children in the most powerful way that he can: by loving me well and pursuing God.
I truly believe that for a traditional family, a strong marriage is the absolute best way to love and care for your children.
He does sometimes struggle with balancing work and home.  He loves his job. It's his passion and his hobby. It's also a very demanding and competitive business, so it would be easy for him to get lost in it and neglect his family.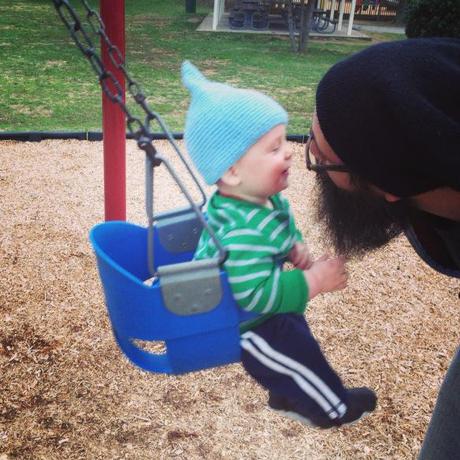 But he's so, so amazing at including our boys in what he is doing.  They will go in his office and play guitar or piano with him.
He will get a free hour and whisk Henry off to go fishing in a nearby pond.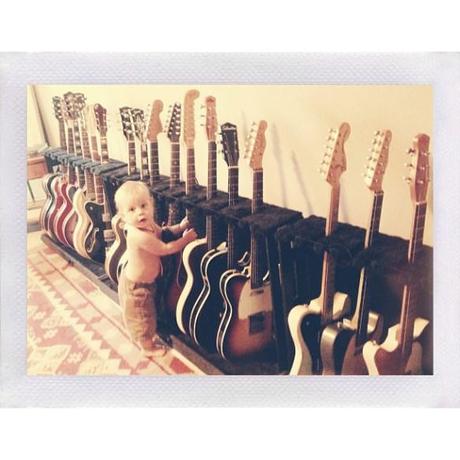 He leave his studio for 15 minutes to change Miles' diaper and wrestle with him or roll a ball around.
He makes our boys feel special, smart, strong, and capable.  He never puts them down, shames or humiliates them.  He is patient and kind, yet consistent and firm.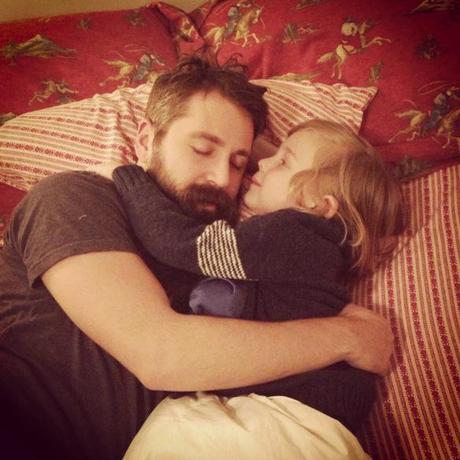 When he is home he eats every meal with us, even if he is on a tight deadline.
He send us YouTube videos (usually of cute or funny animals) from the road that he thinks we will like.
He skypes with us from the tour bus.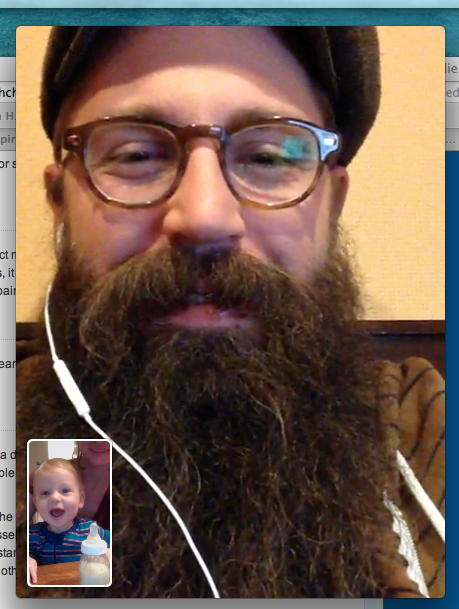 He brings home little gifts from his adventures.
He sets an incredible example for our sons: how to treat a woman, how to work hard, how to trust God, how to have fun, how to be so likable yet live with integrity and conviction, how to be loyal, how to be a really, really good friend. 
Just last Saturday Hank had to miss Henry's very first t-ball game.  It broke his heart to be gone.  He called him right before the game started to encourage him and tell him how much he loved him and wished he could be there.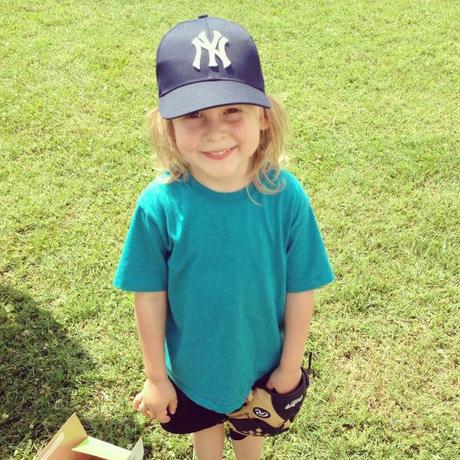 He always wants me to text him photos and videos of anything new the boys are doing.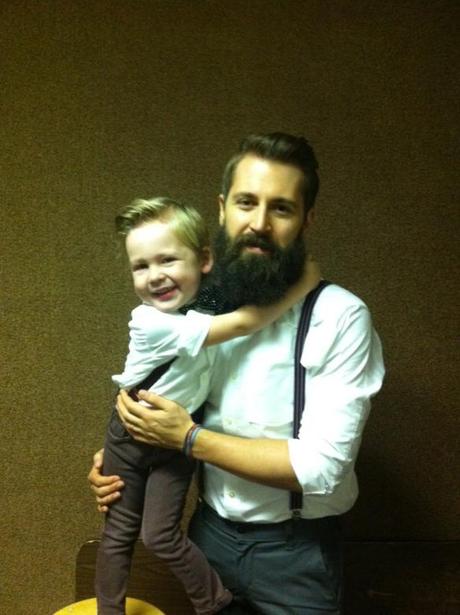 Our boys don't know that what their dad does for a living is unconventional.  Henry thinks that all daddys go on tour for a while, and then are home 24/7, and then leave again.
It's not an easy life, but it's the one that we have chosen, and Hank does a fabulous job of parenting, even when he is away.  Thank God for technology. Thank God for a good man.
Like I've said before, I don't deserve him, but I'm so thankful for him.  I hope to never fail to show him how much I respect and love him.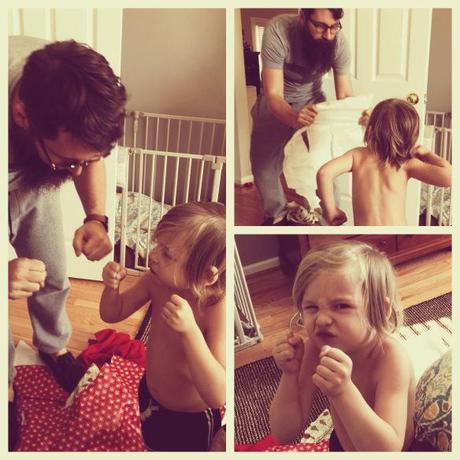 I can't wait to see how he is with a little girl…only 2 more months.
We had a big day of good food yesterday – that's kinda how we celebrate in this house.
Breakfast/Brunch: French Toast with organic blueberries, local, pastured bacon, farm eggs, organic coffee, and orange juice.
Lunch/Dinner: local grass-fed filet, roasted organic beets, fresh kale salad, roasted rosemary potatoes, carrots…almost everything was from the farmer's market.  I'll post details a little later today…
live well. be well.

Related Posts:
this man