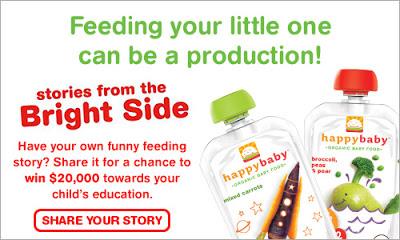 If you're a parent, you know that your kids are capable of some funny and crazy stuff! Happy Family, the makers of the leading organic food line for babies, toddlers, kids and adults, knows that while some things that our kids do can drive us insane, there's a 'bright side' to every story. Working with SocialMoms, Happy Family is sponsoring this post, encouraging us bloggers to share our "Stories from the Bright Side" with our readers, hoping that you too will share your stories! These stories focus on any challenging yet funny moments we have had with our kids in regards to food.
Here's my story:
We call her the "Super Ninja". My daughter, only 2 1/2 years old, is capable of carrying out any stealth mission her little mind can imagine. From secretly drawing on the insides of all kitchen cabinets with a permanent marker to disassembling my phone in seconds while it is next to me, she has managed to 

complete several top secret toddler missions under our very noses, even while I am watching her like a hawk.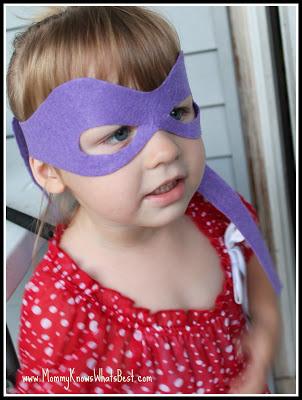 My little super ninja
One of her favorite kinds of secret missions is sneaking into the kitchen to get herself a little snack. Normally, if my kids ask me for a little snack, I have no problem providing them with one, like a banana or a cup of edamame, but she'd rather carry out one of her secret missions. Armed with her cloak of invisibility, she effortlessly glides into the kitchen, reaches into the cupboard, and grabs the nearest granola bar. With her razor sharp teeth, she tears open the package and proceeds to gnaw on the granola bar. But, to her folly, she leaves a trail of crumbs behind, which lead me right to where she is hiding: in an empty cabinet of my hutch!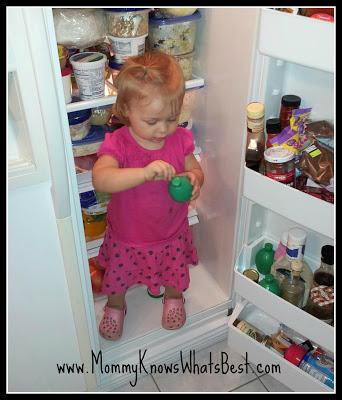 The Super Ninja has even tried hiding in my gram's fridge! 
Why she thinks that is easier than just asking me first, I'll never know. I'm sure it's tons of fun for her, though! 
About Happy Family:
We want our kids to make good choices when it comes to food, even if like my Super Ninja they eat their food in their secret hideaways.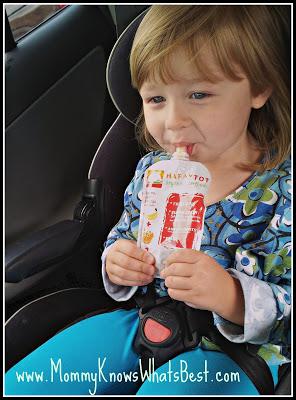 She loves Happy Tot pouches! 
Happy Family has made it their mission to create healthy, organic foods for babies, kids, and even adults. Founded and created by moms, Happy Baby's products are nutrient-rich and contain extra nutrition in each item, such as Salba, super chia, probiotics, and Choline. 
Visit Happy Family's website for more information about their products. Use their store locator to find a store where you can purchase their proucts. 
Enjoy $0.50 off Happy Family organic snacks and meals by clicking here. 
Also, you can follow Happy Family on Twitter, on Pinterest, YouTube, or like their Facebook page below. 
Submit Your "Story from the Bright Side":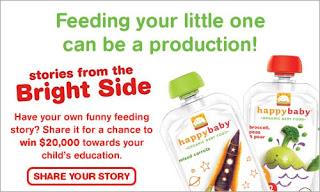 Do you have a funny story about your child and food? Want a chance to win $20,000 towards your child's education? Submit your story to Happy Family! Go to the Happy Family Facebook page for rules and to submit your story! While you're there, read some of the other funny stories already submitted! 
May all of your stories be seen from the Bright Side! 

Marissa is a stay-at-home mom who writes pregnancy and parenting articles on HubPages as ThePracticalMommy, as well as shares her motherly escapades on Mommy Knows What's Best. 

This blog post is part of a paid Social Moms and Happy Family blogging program. The opinions and ideas expressed here are my own.