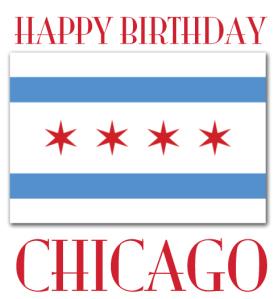 Via: http://1.bp.blogspot.com
Well, if you didn't know, we lived in Chicago before we made our big move to Taipei.  Chicago is a beautiful, diverse, global city that should be visited by all.  (It should be noted that, like many major cities, has many warts and problems, as well.)  And, if you didn't know, today is Chicago's birthday!  That's right, on March 4, 1837, Chicago was incorporated as a city.
For more info and some amazing pictures, check out this photo collection on CNN, here.
Oh, and don't forget this link, too!
Hopefully, we will continue our relationship with Chicago, and maybe one day we'll see you there, too!