Happy 4th of July (Independence Day) to all of my US readers :) I like patriotic holidays and there are so many combinations of Red, White and Blue that you can do.
So anyway, I recently ordered the Bundle Monster Holiday Plate Set and they arrived in perfect time to create my 4th of July mani :)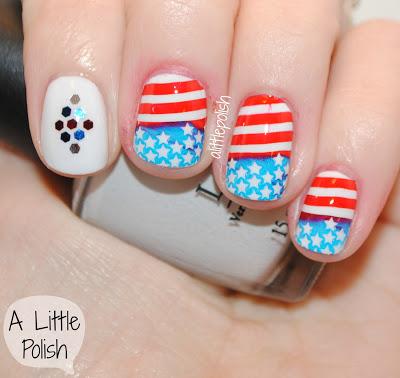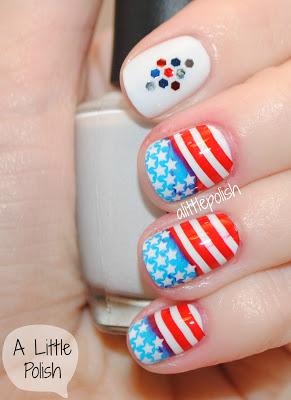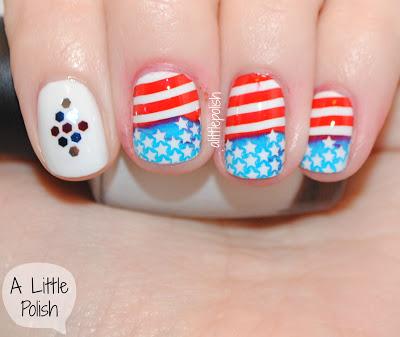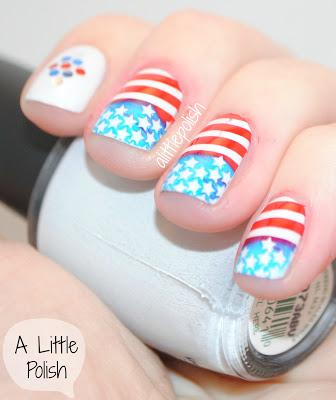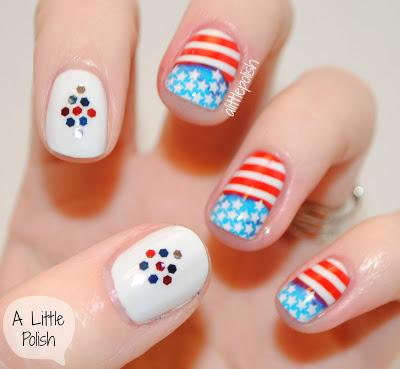 Polishes Used:
-Poshe Basecoat
-OPI - My Boyfriend Scales Walls
-Konad Red
-Konad Blue
-Poshe Topcoat
-BM-H25
I love this flag design and I just used both the blue and red polish to the image before stamping. I love the look of stamping with red but I hate the clean up :-/ I didn't want to be too flashy though, so I have the accent with some Red, White (Silver), and Blue glequins. I have been wearing this mani since Tuesday and got tons of compliments on it at work.
What are you doing for the 4th? Did you do any fun manis?