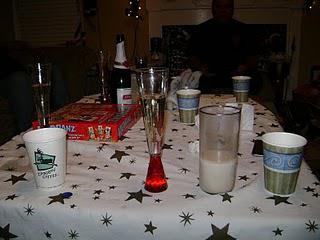 Welcome to 2011. I hope it's better than last year. Let's face it, last year sucked. The economy was in the sewer, people were more rude than ever, we never had a chance in soccer at Fifa World Cup and the end of the world has begun. Why so serious? lol
Anyway, this year I resolve to 'let it go'. Not let things get under my skin, not let people get on my nerves and stop listening to the news. I also plan to keep up with this blog thingie. I am just a little nervous about putting my crazy thoughts out there in cyber land because it may land me in trouble!
Everyone says I need a hobby....
Until next time, keep laughing!