Last night I saw a movie called Hector's Search for Happiness. This amazing movie made me realize what happiness is really about.
The movie (based on a book) is about a man named Hector who's struggling to find happiness in his life. He's rich, got a great job, got beautiful girlfriend. He's got everything. Yet he feels trapped, he wonders if he's really happy with his life and takes a journey to figure it out himself.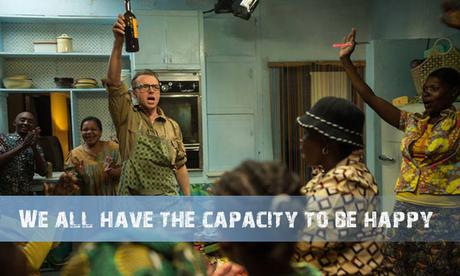 Somehow, I felt like this movie is really speaking to me. Aren't we all on a mission to find happiness? Some of us think money is the key to happiness while others look for different things like love or even good health to be happy.
But the truth is, no matter if you're rich or poor, single or married, sick or healthy,  we are already happy but we simply don't realize it. Happiness is watching your child grow up, one day at a time. Happiness is making your loved ones smile. Happiness is giving away a dollar to a homeless man. Happiness is that sweet cup of coffee that you're sip on right now. Happiness is all those little things that are all around us.
I can't say that money can't buy happiness, because I've yet to find that out myself. But now I know of one thing, that we are not in a pursuit of happiness. Happiness is in a pursuit with us. It's up to you to simply let it catch up with your life. Enjoy the little things and let that smile take over you.
Here are some of the lessons Hector learned about happiness in his journey –
"Happiness often comes when least expected."

"Making comparisons can spoil your happiness."

"Sometimes happiness is not knowing the whole story."

"Listening is Loving."

"Happiness is caring about the happiness of those you love."
(All images, trademarks shown on this post are the property of their respective owners)
Follow @nrjperera – Roshan Jerad Perera