2013 Richmond Mural Project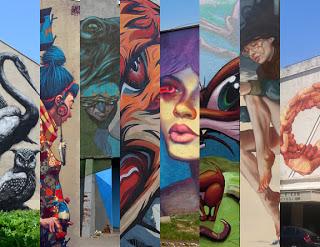 TENTATIVE DATE OF EVENT
End of July – Painting of Murals
TBD – Reception with musical performances with all the artists in attendanceMORE INFO TO BE ANNOUNCED SOON!
Art Whino, returns to Richmond, VA to continue with last year's greatly successful Richmond Mural Project.  Art Whino will curate another edition of murals with eight to twelve of the top muralists from around the world.  This second project will build on the twenty three previously created murals and will add another twenty throughout the city, bringing the number of murals to forty three upon completion.
The Richmond Mural Project is a yearly event with the goal of creating over 100 murals by world renown talent in the first 5 years alone. The recurrence and solidification of the project throughout this time will establish Richmond as a landmark destination for internationally recognized murals and will create exposure for the city, establishing it as a premier art destination.  By concentrating a large number of murals throughout the city the project will increase tourism and will bring the much needed "Feet on the Street" which will help local business thrive.  Along with this mission there are many additional benefits that these murals will bring to the city of Richmond.  These murals will serve as positive catalysts for change by specifically placing them in areas that are in disrepair. These environments include neighborhoods with abandoned buildings and low foot traffic, areas with high crime, and newly developed areas in need of identity.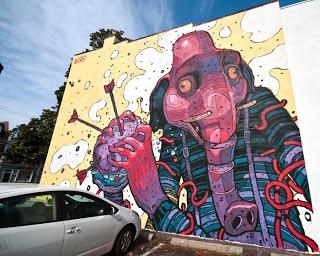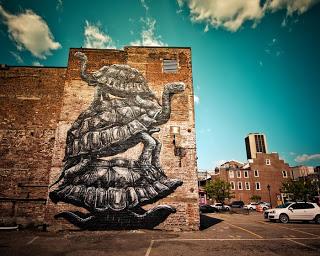 For Tons more on the Project go... HERE