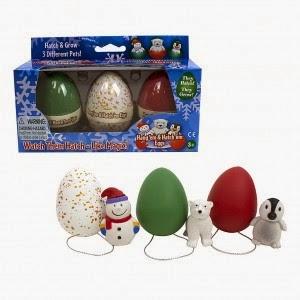 Eggs aren't just for Easter anymore thanks to Hang 'Em & Hatch 'Em Eggs! These fun Christmas-themed eggs make great stocking stuffers, tree ornaments, and toys for the kids! Hang them on the tree or around the house for pretty decorations. Then, when Christmas is over, kids can extend the holiday spirit by putting the eggs in water. After a few days, they'll start to see a little friend poke his way out of the shell. Before long, they have a new little penguin, snowman, or bear to play with!
Watch this video to learn more:

We received a set of Hang 'Em & Hatch 'Em Eggs for review, and my boys loved them! Check out the progress of one of our eggs: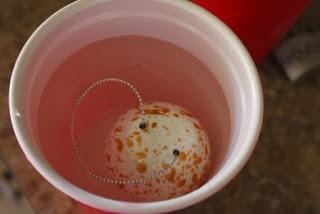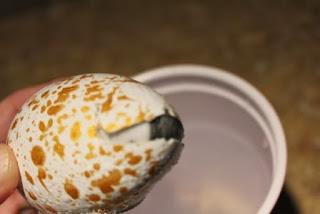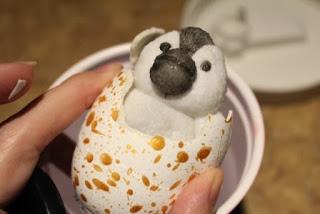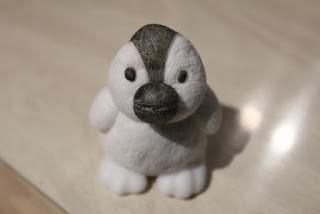 My boys had so much fun checking on their eggs each day to see what was going to emerge. As you can see, one of them got a penguin! If you leave the hatched animals out in the air, they will shrink down in size. Put them back in water, and they'll grow to up to 10x their original size.
Hang 'Em & Hatch 'Em Eggs come in a set of three. Your kids will love them! You can pick them up for the holidays at Amazon!