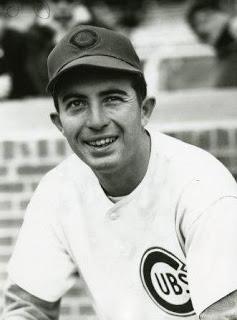 The name Ransom Jackson may not be very familiar to most current Major League Baseball fans. He played in the majors for three clubs during the entire decade of the 1950s, and was an All-Star third baseman. Jackson, who is now 90, has put together a book of his adventures called "Handsome Ransom Jackson: Accidental Big Leaguer" (written with Gaylon H. White).
Jackson, who was born in Arkansas in 1926, had a pretty good MLB career. He was brought up by the Cubs in 1950, and played in the All-Star Game twice, in 1954 and 1955. He hit .260 lifetime with 103 home runs, and was present on the club when Ernie Banks became the first black player in club history in 1953, and speaks glowingly about the late Hall of Fame icon.
Jackson eventually was traded to the World Series champion Brooklyn Dodgers after the 1955 season. He discusses at length the fact that he competed for the third base job with aging Dodger legend Jackie Robinson. Like with Banks, he talks in reverence about Robinson, and the 1956 club, which made it to the World Series, the only one Jackson participated in in his career.
The book contains many fascinating stories, as well as the fact the Jackson is the answer to many trivia questions. He was the last Brooklyn Dodger ever to hit a home run (on the next-to-last day of the 1957 season), the first man to draw an intentional walk (when the statistic became official in 1955), and was nearly the last man to bat during Don Larsen's perfect game in 1956 (Walter Alston eventually chose Dale Mitchell). He's also a college football trivia answer, as he is the only man to appear in consecutive Cotton Bowl games with two different schools (TCU and Texas).
So, Mr. Jackson has a lot he can hang his hat on.
The book is filled with many great stories and old photos, one of my favorites is Jackson sitting on the bench at Ebbets Field with the Cubs in the early 1950s while manager Frankie Frisch is also sitting there reading a book. Jackson also poses with many of baseball's all-time greats in other photos, like Stan Musial, Ralph Kiner and Roy Campanella.
Jackson tells it like it is about the current game, and the one he played in as well. He isn't overly sentimental about the past, but it is clear how proud he was to have played for the Cubs and Dodgers.
"Handsome Ransom Jackson" is a very good read about one of those players who had a solid, if not spectacular career during one of MLB's golden eras.