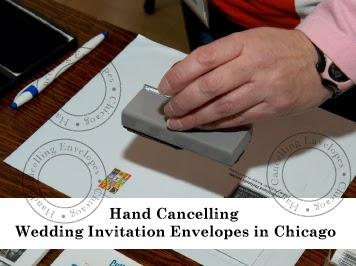 Still keeping with "wedding invitation" season, I thought I'd go ahead and update some of what's been said on this blog about hand cancelling. It looks like currently in Chicago, the process of handing your wedding invites to a U.S.P.S. postal clerk in the city and asking for the envelopes to be hand cancelled vs. being automated, is being met with a simple: "...We don't do hand canceling." or "...I can request that they be hand cancelled, but I can't guarantee it."
Sigh. Is nothing sacred anymore? It appears that the "urban" Post Office locations are too busy to take the time to cancel the postage on the envelopes by hand. So what is a bride with an expensive, fragile/bulky, beautiful wedding invitation suite to do? If you are located in Chicago, then you can take your invites to the
MAIN
Post Office on Harrison Street.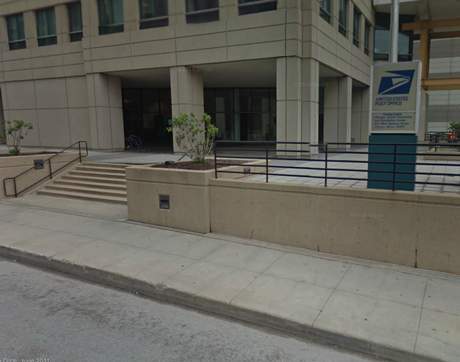 433 West Harrison - Main Post Office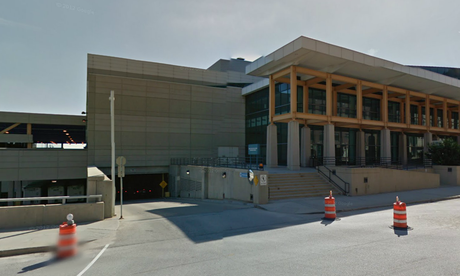 Free parking underground, here is the entrance
This location is the only location, in my research that will gladly take your envelopes and slate them for hand cancelling. 
There are no special hours/restrictions on when you drop them off.
There is no special location. Simply take the elevator to the 2nd floor and go up to the counter and speak to a postal clerk.
You have to drop them off. They don't have the capacity to do the cancelling in front of you while you wait, you'll have to trust that they are going to do it.
433 W. Harrison Post Office Hours of Operation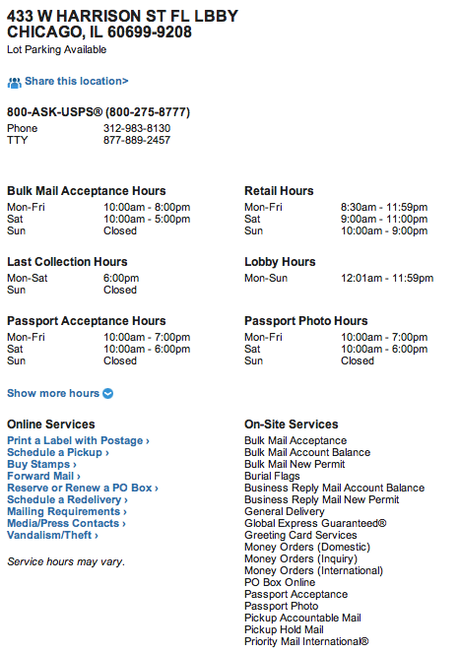 The lobby is open 24 hours, but the deadline for mail collection Mon-Sat is 6:00PM, which is nice...
This is just a tip for city dwellers... You may find some success with smaller, quieter, suburban locations with less traffic.
Other links with good info about this process if you'd like to read more:
A Knot thread from 2011 about Chicago
GREAT LCI Paper article about the nuts and bolts of hand cancelling
Wedding Bee Board thread with good info
Take care til' next time! --ct