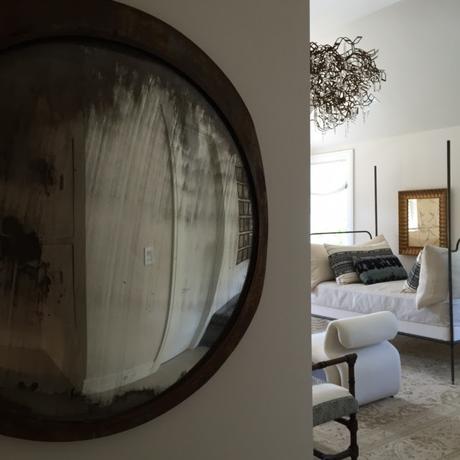 Meanwhile, more from upstairs at the show house.  The sophisticated neutrality continues.  Another favorite room was by Michael Del Piero Good Design.  The custom iron daybed was actually made by a motorcycle manufacturer.  The chunky knit tablecloth was a stand out piece that turned the table into a sculptural statement maker.  This space embodies the raw, refined, rough luxe look I love.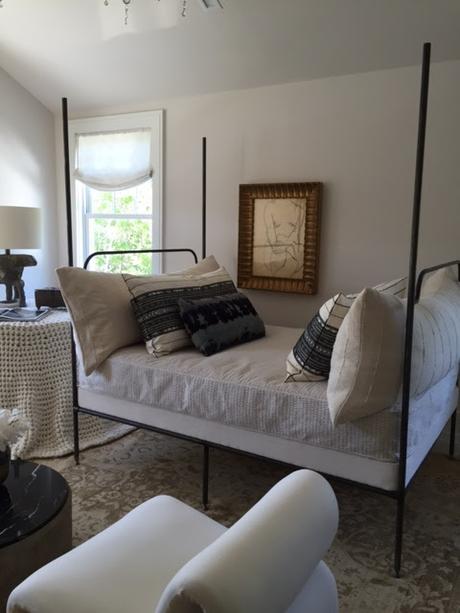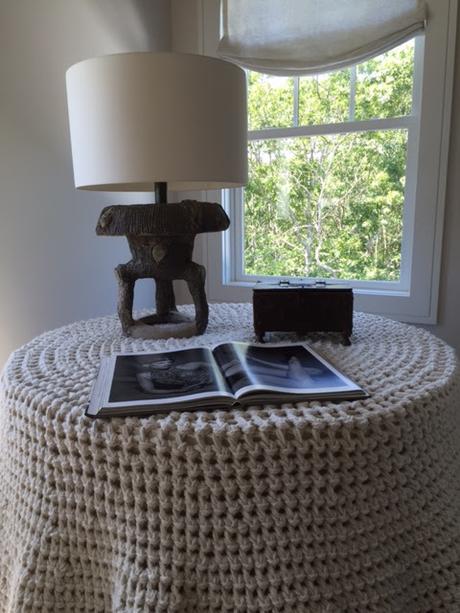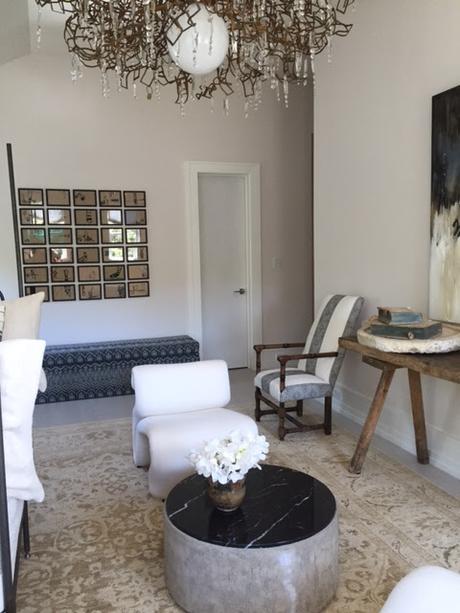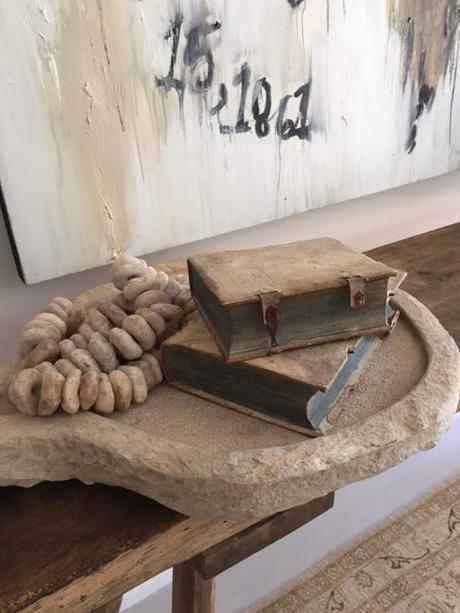 Mikel Welch, or as some know him, Steve Harvey's on air design expert, has extensive on set experience, but he can still rock a small, cozy, cool room.  His signature eclectic, luxurious style is evident in this bedroom featuring a magnificent melange of  different periods and those (faux) beams create balance and structure!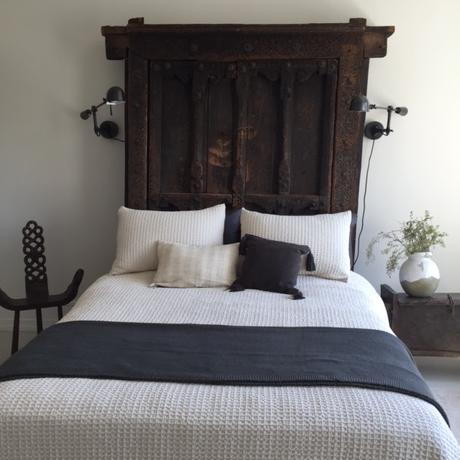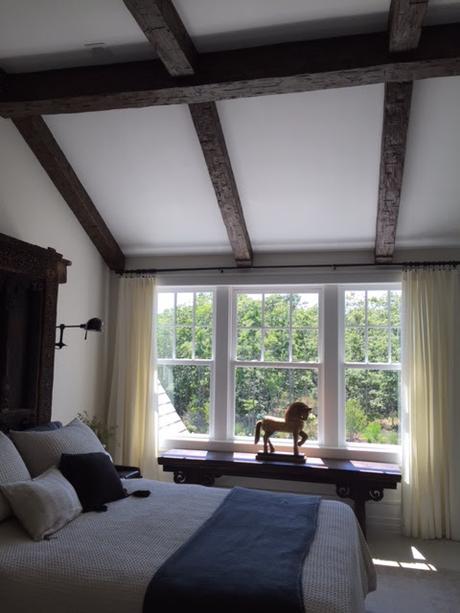 Marie-Christine Design gave us another neutral bedroom accenting the accessories.  The Apparatus  light fixture, sculptural pieces, and small shelves created to look like a little installation above the bed were beautiful compliments to the furnishings.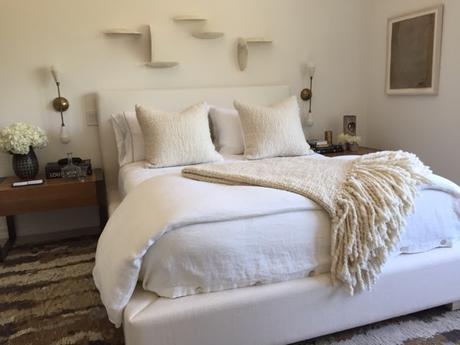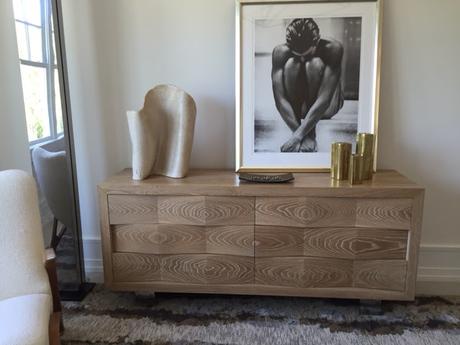 Elsa Soyars Interiors infuses her layered spaces with rich fabrics and unexpected touches.  Couldn't you just curl up in that hammock and sway away the day?  Inspired by her European heritage, her designs delight the senses.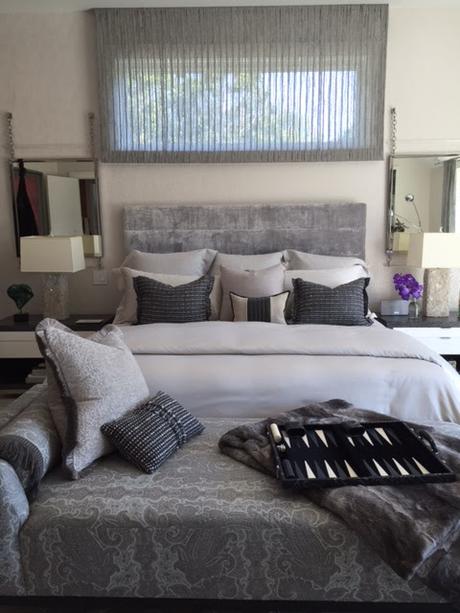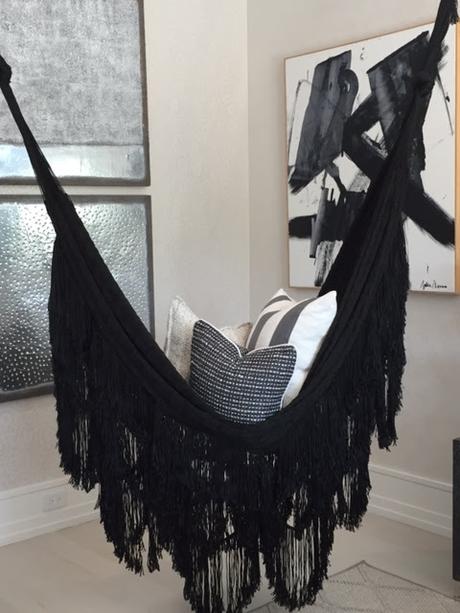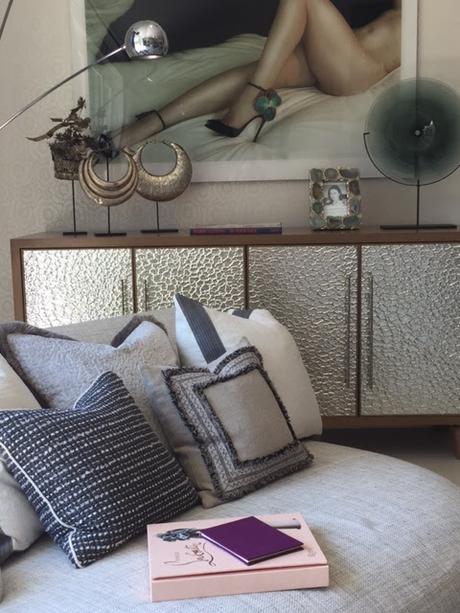 The design never stops at the door.  The outdoor spaces are a treat too.  Erin Gates, designer and writer of the popular blog Elements of Style, gave us a covered porch to covet.  She said she wanted to layer all the different looks one might find that are indicative of the Hampton's aesthetic together; bohemian, preppy, graphic, European: you get the idea.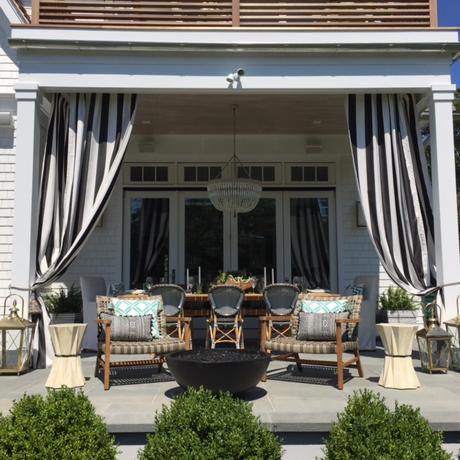 I loved this play on scale with oversized furniture feeling right at home on the bluestone deck by Baltimore Design Group, featuring furniture from Frontage.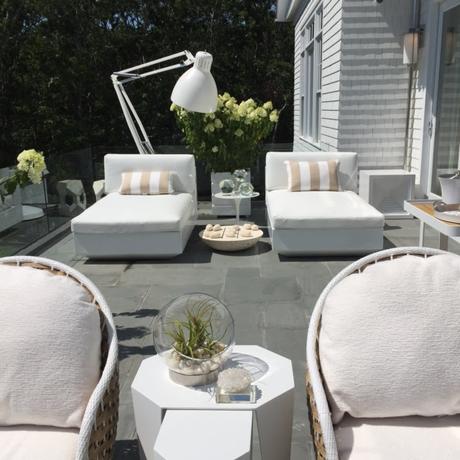 Believe it or not ~ I did not cover everything.  I recommend you see for yourself if you are in the area of Sag Harbor.  It's always better in person anyway.  You have plenty of time, as the Hampton's Designer Show house is open until September 5th.