The season has been perfect for ghost stories - the ghostlier the better. Usually October/November is still fairly bright here, but this year a couple of cyclones hit and darkened the skies (and my mood) quite a bit.
I started Drood in early October, and it being quite the chunkster, I have been immersed for weeks in its gothic, mysterious world, which is very much in the style of Wilkie Collins - one of my favorite writers in the genre.
I didn't have my fill of ghosts and chills though, and so I picked up The Little Stranger by Sarah Waters almost immediately afterwards and got sucked into that one as well.
Here are quick reviews of both the books clubbed together in one review, because my thoughts about them both are pretty similar, and indeed the atmosphere of the books in a sense is also pretty similar.
Both are historical fiction novels, both attempt a literary spin with this genre, and both are long and uneven and slightly rambly.
Drood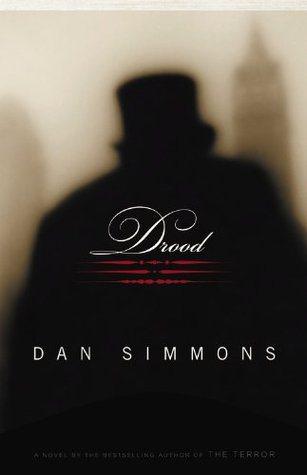 On June 9, 1865, Dickens and his mistress are secretly returning to London, when their express train hurtles over a gap in a trestle. All of the first-class carriages except the one carrying Dickens are smashed to bits in the valley below. When Dickens descends into that valley to confront the dead and dying, his life will be changed forever. And at the core of that ensuing five-year nightmare is...

Drood... the name that Dickens whispers to his friend Wilkie Collins. A laudanum addict and lesser novelist, Collins flouts Victorian sensibilities by living with one mistress while having a child with another, but he may be the only man on Earth with whom Dickens can share the secret of...

Drood. Increasingly obsessed with crypts, cemeteries, and the precise length of time it would take for a corpse to dissolve in a lime pit, Dickens ceases writing for four years and wanders the worst slums and catacombs of London at night while staging public readings during the day, gruesome readings that leave his audiences horrified. Finally he begins writing what would have been the world's first great mystery masterpiece, The Mystery of Edwin Drood, only to be interrupted forever by Drood.

~ Synopsis from goodreads
OMG, this book has to be one of the craziest, wackiest books I've ever read and I have no idea where to start with talking about it.
At its heart is the narrator Wilkie Collins - real life author of some of my favorite classics The Woman in White and The Moonstone.
When his friend (another literary favorite - Charles Dickens) talks about a strange encounter with a very strange man - Drood, Wilkie's life is changed forever. He finds himself accompanying Dickens on nightly visits to graveyards, catacombs, gutters, drains, and other such places filled with the most scary and unusual people, all in a mission to hunt down and destroy Drood. Or is that actually the intention? Who knows?
There are chapters filled with gory and thrilling events (here's a teaser). But there are also extremely slow-moving chapters where practically nothing happens except for Wilkie moaning about his gout.
This is why I ended up reading the book in fits and starts. I would read whole chunks at a time, then put it down and simply forget about it. So, yes, I had issues with the pacing (especially the first half of the book), which takes absolutely ages to get to any sort of point. What the first half does do well is getting the scene setting right. The author has nailed Victorian England, and even more so, he nailed Wilkie's voice spot on. In many places, I completely forgot that this is a fictional take on Wilkie and Dickens, and not a real memoir.
Another aspect I loved is the bits that talk about the two writers collaborating together on their respective novels - Wilkie writing The Moonstone and Dickens writing the unfinished The Mystery of Edwin Drood. I loved the way they commented on the plot points in each others books. These sections made me want to go back and reread The Moonstone, and add The Mystery of Edwin Drood to my TBR list.
Fantastic atmosphere alone is not enough though, right? You need an actual story at some point. 300 pages in, and I was starting to get a tad impatient. Thankfully, Simmons delivered a monster of a scene that changed the tone of the book completely, and had me riveted for the entirety of the second half.
In the second half, the focus moves from Dickens and Drood to Wilkie, and he makes a fascinating narrator (when he is not all gouty). His laudanum-addled ramblings and dreams are spooky in the extreme, and suddenly his character takes a very, very dark turn. I kept reading in fascination while he did one nasty thing after another while all the time managing to keep up the façade of a nice guy.
However, the ending kind of spoiled it a bit again for me. For one, I had already guessed the twist in the tale, but at the same time, I wanted there to be a little something more to it. Just something to illuminate just how much Wilkie narrates is true, and how much is derived from his neuroses. For example, what of the other Wilkie, the lady in the staircase, what really happened to Agnes? What did Dickens really think of Wilkie? Uggh, so many open questions.
Another thing that troubled me quite a bit is the deviations into the fantastic that Simmons takes with Wilkie's character. Really, he gets extremely gross and unpleasant as the novel progresses, and I struggled to come to terms with the book and what was the apparent reality of Wilkie and Dickens' friendship, especially because the fictional Wilkie is so damn believable. Totally unnerving.
Anyway, that is what you want of a Halloween read, right? Spooky and unnerving, so in that way, this book really delivered. That it did so after nearly 400 pages, that rather sucks. I am still not sure whether the eventual payoff is worth the initial slog.

You can also buy a copy of this book from Amazon
The Little Stranger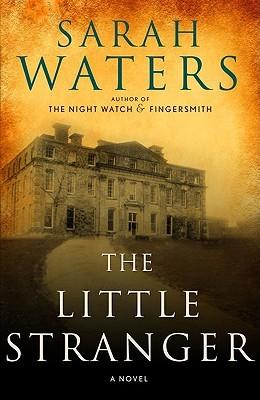 The Little Stranger follows the strange adventures of Dr. Faraday, the son of a maid who has built a life of quiet respectability as a country doctor.

One dusty postwar summer in his home of rural Warwickshire, he is called to a patient at Hundreds Hall.

Home to the Ayres family for more than two centuries, the Georgian house, once grand and handsome, is now in decline, its masonry crumbling, its gardens choked with weeds, the clock in its stable yard permanently fixed at twenty to nine.

But are the Ayreses haunted by something more ominous than a dying way of life? Little does Dr. Faraday know how closely, and how terrifyingly, their story is about to become entwined with his.

~Synopsis from goodreads
Sarah Waters and her books are beloved in book blogger land. People have raved about them for ages, but I've never thought the subject matter of her books very interesting. Until this one, that is. After all, who can resist a good haunted house ghost story? That too, a Man Booker short-listed one?
There's something incredibly romantic about big old houses, once-beautiful but now tangled old gardens, yellowing wallpaper, ghostly visitations, they all combined to make me forget my problems with my house. We have been in the middle of a cyclone for the past couple of weeks, and I have been battling the dampness in the walls, the eternally wet laundry, the flooding, and mud slides along our roads. It would be fair to say that this book perfectly reflected my own house-related fatigue.
That said, this was also an overlong, baggy in the middle kind of read, and I was a little disappointed at how slowly the book seemed to move. But OMG, somewhere slowly the characters and the house took over my mind. I loved the Ayres family, and I felt terribly as each one suffered their own personal hells. But oh, how I wanted to also shake them up. It was so obvious that something was wrong in the house, and their collective stubbornness (especially Caroline) annoyed me so much. I was like, uggh, why are you still hanging around there?
But that was the strength of this book. That it made me feel so strongly about the characters, who are all so well-drawn. Apart from the characters 1940s England is also so well-drawn, and I loved how the book also focuses on the class issues of the time.
Really, both these books are examples of well-done literary thrillers.

You can also purchase a copy of this book from Amazon
So, these are the books that I picked for Halloween reading. What did you read to put you in the spooky mood? Have you read these books I featured? What did you think of them?