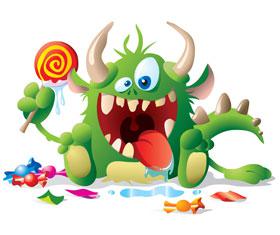 With the end of summer coming right around the bend, there are many things to bring a smile to your face with the changing of the seasons.  You can almost feel the excitement of pairing up the classic shorts and sweatshirt combo due to the crisp cooler temperatures, the beautiful colors of autumn gracing us with their array of vibrant bold hues, and even better yet, the wonderful world of Halloween.  Yeah!!!
You just got to love the look and feel as all of the shopping stores now change the "Back to School" aisles for the ghoulishly great Halloween extravaganza.  There is nothing like the tradition of this frightfully fun holiday to bring out the kid at heart.  For this is one of the only holidays that is focused around living it up; playing pranks, attending bonfires, going on hayrides, and curling up to watch chilling horror flicks.  This is a great time of year.
From decorating your house for trick-or-treaters to carving out jack-o-lanterns with the family, Halloween in general, is the second most awaited time of the year. This is America's second largest commercial holiday as well.  As of last year alone, the total estimated spending reached some 5.8 billion dollars in revenue.  Personally, even the frugal part of me does not mind splurging a little for this spooktacular time of the year.
Halloween parties are always fun to attend, and even better to throw, especially when it is an adult Halloween party.  Costumes are a must!  Food can be easily done with a little bit of
planning, and a small note included on the invitation asking guests to go pot luck.  Decorating is a breeze; I mean this is the only time of the year where cobwebs on your ceiling is an added bonus!  A very festive and clever website to check out this time of year for a little creative boost is Marthastewart.com.   You can count on Martha to give you great easy ideas to really take your party up a notch.
Personally, I love Halloween (can't you tell)!  Last year, my Halloween party was a complete success.  I know that one of the most commented items of my party was the adorable party favors I gave everyone.  If you really want to knock it out of the park, make these easy melt and pour soap Bite Me Fangs that will have your guests dying for more.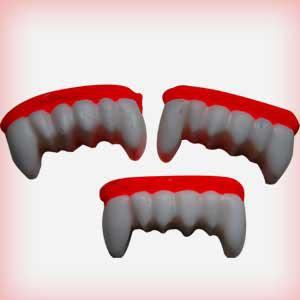 Supplies:
• Natures Garden Melt and Pour Natural Shea Butter Soap
• Cutting Board
• Natures Garden Bite Me Fragrance Oil
• Measuring Utensils (stainless
steel only)
• Natures Garden Soap Paint
• Mixing Spoon (wood or stainless
steel)
• Large Knife
• Rubbing Alcohol in spray bottle
• Large Glass Container
• Paper Towels
• Cornstarch
• Small Paint Brush
• Natures Garden Vampire Teeth mold
Now,
the easy part: 
Step 1: Get your soap, cutting board, and knife.  Cut along the perforations so that when you are finished, you will have 40 cubes.  Once all the cubes are cut, transfer 10 into your glass container.
Step 2: Place the container in the microwave and cover it with a paper towel.  Melt the soap in 30 second increments.  Stir with ease until all the soap is liquefied.  Set this aside.
Step 3: Add 1 Tablespoon Bite Me fragrance oil.  Stir gently.
Step 4: Slowly pour the soap mixture into the mold.  Stop when the cavity is full. If you see air bubbles in your soap, lightly mist the cavities with the rubbing alcohol.
Step 5:  Carefully place the molds into the refrigerator.
Step 6:  After 20 minutes, remove the mold and pop out the soaps.  Sprinkle a small amount of cornstarch on the gum part of the mold. Dust the cornstarch all over the soap.  Take the bright red soap paint and small paint brush and paint the gums.  Allow to dry.
Step 7:  Place in a Ziploc bag until you are ready to unveil them.
Check out this link for other Natures Garden fabulously
frightening fragrances for fun favors:
http://www.naturesgardencandles.com/candlemaking-soap-supplies/category/385/Halloween-Scents.html
Fragrance and Fun for Everyone
Inspire, Create, and Dominate! Sparkles!!! 
Nicole
Corporate Manager Natures Garden
www.naturesgardencandles.com