We love love love Halloween!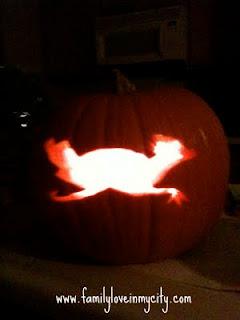 Costumes, candy, pumpkins...where are you celebrating?
BOOtanica! at the San Antonio Botanical Gardens is
Sunday, October 23rd from 10am - 2pm
. The event will have H
alloween games, creepy crafts, spooky storytelling and more! Children can dress in costume for the parade and take part in fun fall activities. Free with admission. And Special Thanks to HEB, who is giving $2 off admission on that Sunday!
The Twig is having their Annual Costume Party with F-R-O-G-G-Y on Saturday, October 29th at 10:30 am. (No scary costumes, please!) We had a great time at their Summer Reading Program kickoff Olivia, the pig! Read about it here on mysa.com.
After Halloween, Friday, November 4th, 6:30 to 9:00pm, there's 

Family Flashlight Night

at the Botanical Garden, 555 Funston Place. 

207-3250. 

Take your family on a guided tour of the garden and explore at this magical time of day. 


And to celebrate Dia De Los Muertos - Muertitos Fest Family Day will be held on Saturday, Nov. 5, 2011, 12 noon to 3 pm, at 

SAY Sí Central located at 1518 South Alamo, San Antonio, TX 78204. Free. 

Enjoy continuous musical and dance performances by local cultural groups. Get hands-on with various family folk art workshops and shop for treasures from one-of-a-kind artist vendors.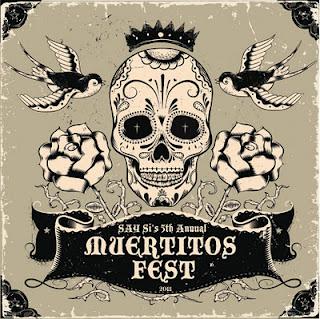 Love ofrendas y pan de muertos?  Check out www.sacalaveras.com, a site devoted to Dia de Los Muertos events in San Antonio!
Hope everyone has a safe and happy Halloween!