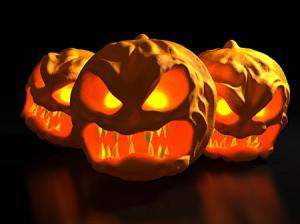 Ghouls, goblins and ghosts will run wild on the streets of Amsterdam this 29 October. But the only place to party with the spookiest beings in town will be with at Amsterdam Spook's Halloween Freak Show.
With an eleven year history of hosting the most wicked Halloween parties, Amsterdam has a brilliant bash lined-up this year at the Odeon club. One where guests will be taken beyond the costumes and candy and into a whole new world of Halloween hauntings.
Built in 1662, the Odeon is the perfect location for a freak show and the club's main stage is set to be nothing less than a Carnival of Spook, with theatre, cabaret and seriously freaky performers at the center of everyone's evil attention.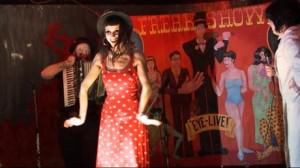 Deeper into the Odeon's depths lies the Cabinet of Curiosities, bringing the beats to the horror show with surprise acts set to new wave sounds. And anyone who needs to shake off the spook can float through the Oval Hall, transformed with the help of some of Amsterdam's best electro and dance DJs into the perfect party.
But the highlight of every Halloween is the costume collection. And you can expect everyone at the Freak Show to go out of their way to put together the most extreme and terrifying masks, make-up and evil accessories.
Blend these costumed Amsterdammers with the night's line-up of freak show performers – think: bearded women, sword swallowers and elephant men – and you know you're in for a bloody good party.