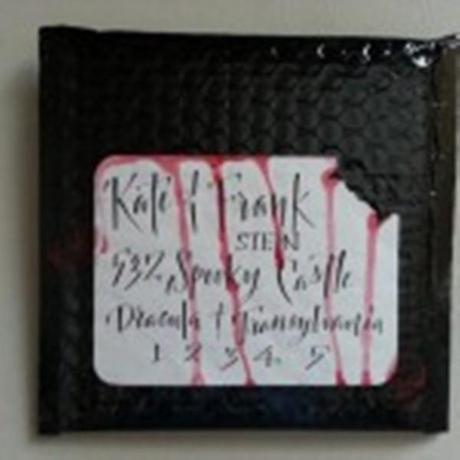 I had a fun project recently to create and address the envelopes for this Halloween
party invitation for a dear client. I thought I would share how it was done in case anyone wants to use
it to send a Halloween card.   There's still time!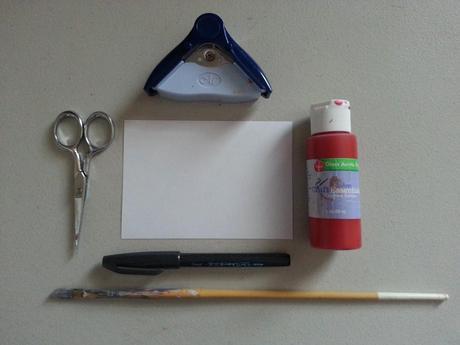 The basic tools include: adhesive labels, scissors, a corner-rounding cutter, red acrylic paint, a black brush marker and a small paint brush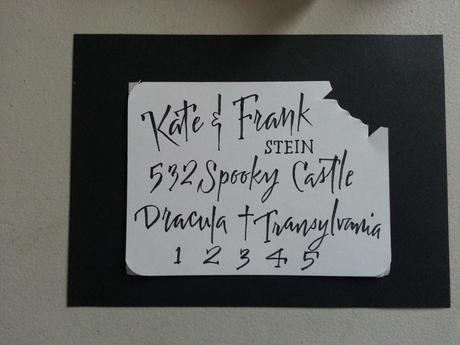 I addressed the labels in a 'spooky' lettering style with the brush marker and cut the
corners with the rounding tool.
Then I used the scissors to 'bite' off the upper right corner and prominently show the teeth marks.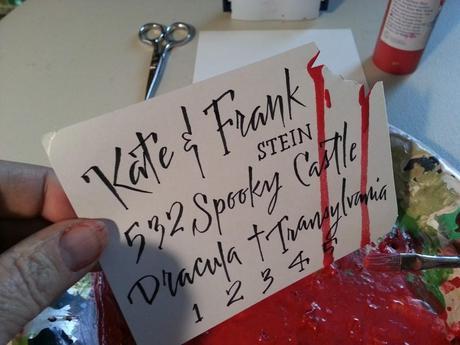 Use the paint brush and the acrylic paint to create the blood dripping from the bite marks. Ouch!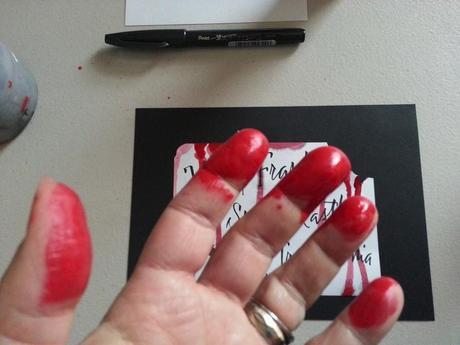 Now it's like finger painting in kindergarten all over again.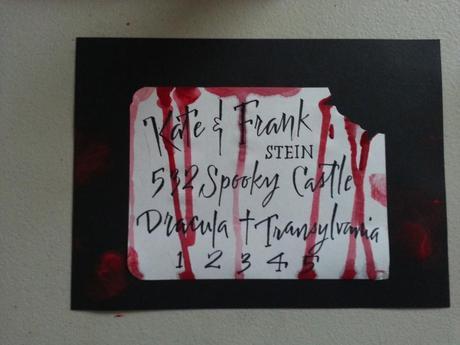 Use your fingers to create the bloody prints on the label and envelope.
Be sure to also use the brush to create more bloody runs to really make it scary.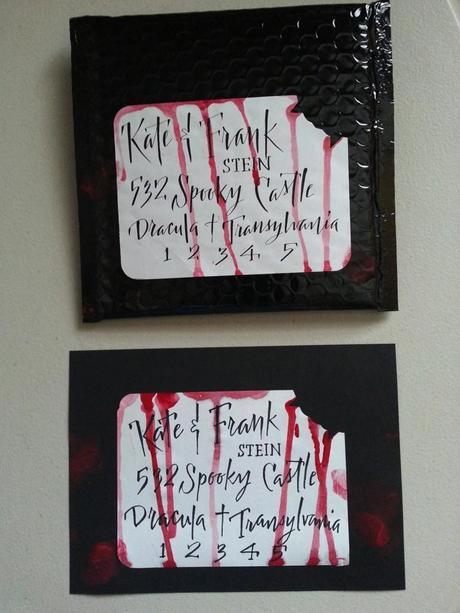 The top photo shows the label affixed to a bubble envelope that we used to mail the invitations.
But as shown in the bottom photo,you can use a regular envelope with or without the label.
This would also look cool on a white envelope or label.
Add some twists to make it your own and impress your friends.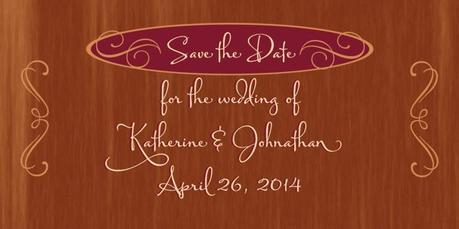 Remember you can still get 40% off Stephen Rapp's new script font Baghadeer which is now on the Best Sellers list.
( That's an additional 10% off for my readers.)
Just use the code "DEBISBLOG" at checkout to get this great savings!
Have a Spectacular Saturday 

  Debi
Check out any of my three hand lettered fonts by clicking on their graphics below.
Cantoni made it to #1 on Hot New Fonts, was a Rising Stars list winner for September 2013 and is #8 on the Best Sellers list.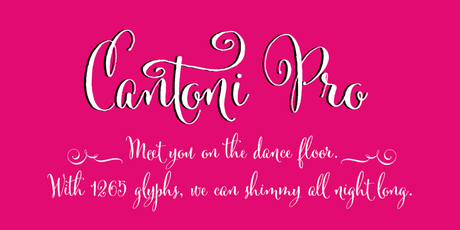 Dom Loves Mary made it to #4 on Hot New Fonts, was on the Best Sellers list and a Rising Stars winner  in November 2012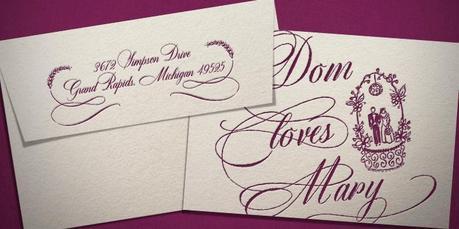 Belluccia made it to#1on Hot New Fonts, was on the Hot New fonts list, spent 26 months on the Best Sellers list and was a Rising Stars winner in July 2011.