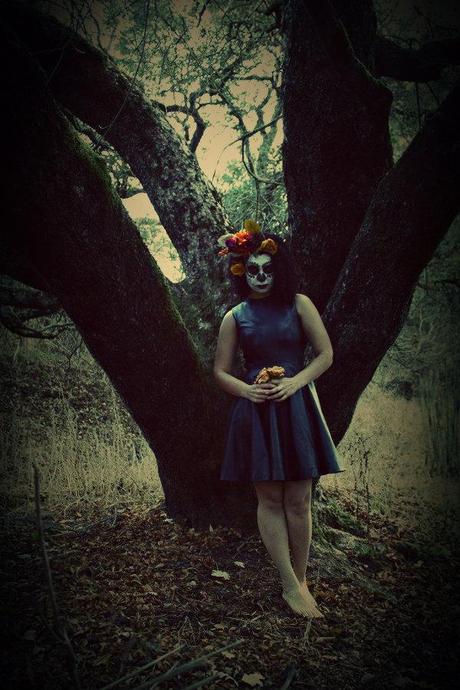 Happy Halloween! I decided to get festive in a Dia de los Muertos inspired ensemble.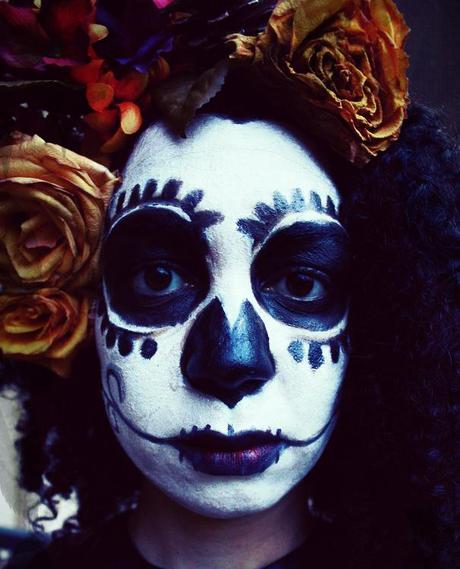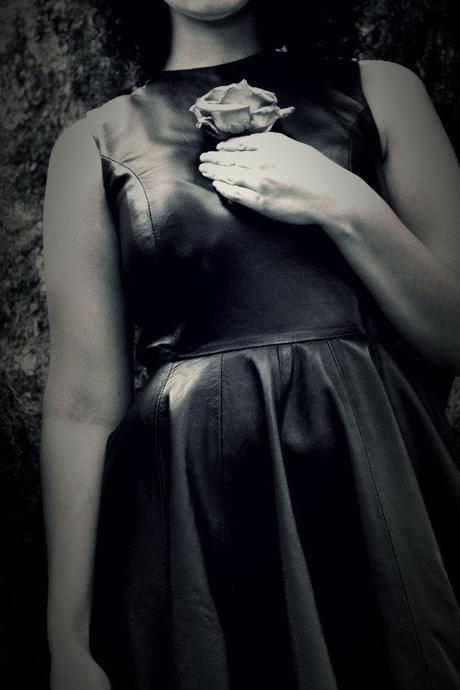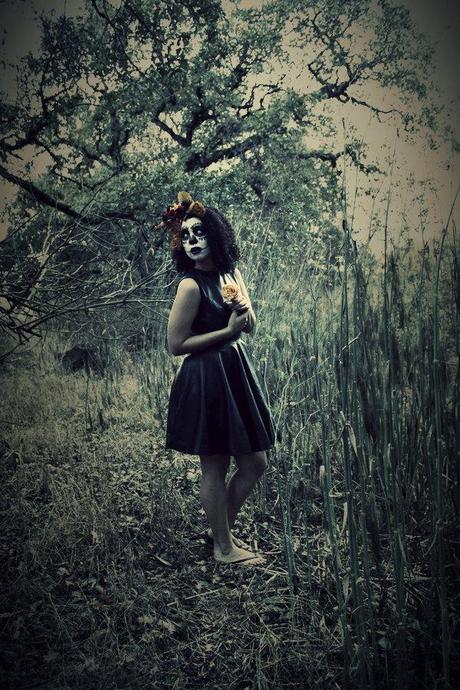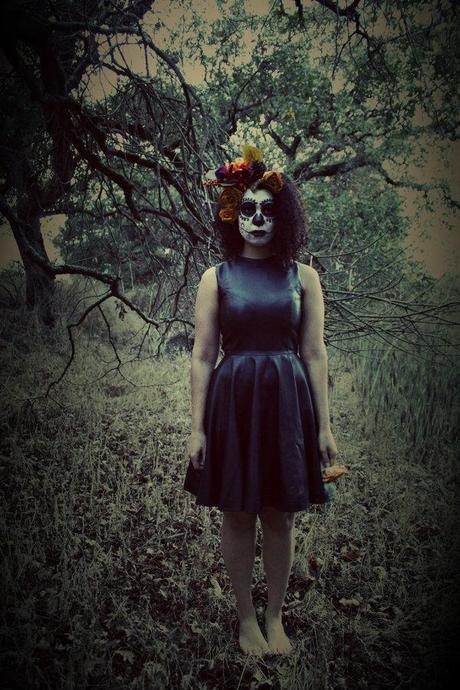 My hand made, made to order, all leather dress finally came in! I had been sitting on pins and needles waiting for it. Isn't it perfection?! I had been searching for the *perfect* leather dress; one that would have a timeless shape, and transition effortlessly through the seasons. I love it to pieces. I ordered it from e-bay retailer Delilah's Collection. The craftmanship is amazing - but be prepared to wait! When they say they make the dress from scratch, they mean it! But, it's worth it. 
I think I got into the spirit pretty well here, huh?